Selecting a meaningful and beautiful venue for your big day is an essential step to planning a wedding. Whether you've dreamed of a fantasy wedding in a rustic barn, or on a beautiful sand beach, we believe the 10 best wedding venues in the USA listed below can serve as stunning backdrops to tie the knot.
1. Blackberry Farm (Walland, TN)
Blackberry Farm is a breathtaking luxury wedding venue nestled in the Great Smoky Mountains of Tennessee, known for its stunning scenery, world-class accommodations, and exceptional cuisine. It is a top pick for you looking for the ultimate wedding destination.
The backdrop of the mountains is an ideal place to get married outdoors, while the immaculate gardens provide the perfect ambiance for a reception. Every aspect of Blackberry Farm is designed with luxury and comfort in mind, from its rustic guest rooms and elegant cottages, to its farm-to-table dining experience, and extensive wine cellar.
The resort's culinary team creates exceptional menus featuring locally-sourced, seasonal ingredients that showcase the cuisine of the region. With its picturesque location, luxurious amenities, and exceptional cuisine, Blackberry Farm is truly one of the best wedding venues in the USA.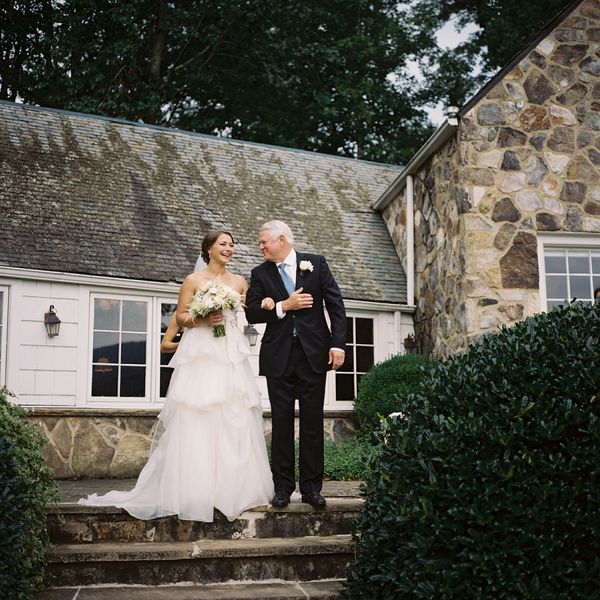 2. Oheka Castle (New York)
Built in 1919, Oheka Castle boasts 115,000 square feet of opulent space on 440 acres of lush greenery, making it one of the best castle wedding venues in America. The grand ballroom, with its 35-foot high ceiling, and stained-glass windows, provides a picture-perfect backdrop for any wedding ceremony.
The formal garden serves as a perfect outdoor wedding venue with its reflecting pool and breathtaking beauty. The castle's exceptional service and luxurious accommodations offer an unmatched experience for the bride, groom and their guests.
Whether you prefer traditional elegance or contemporary style, Oheka Castle offers a sophisticated setting and unmatched attention to detail that makes it the perfect wedding destination. From the stunning surroundings to the exceptional service, Oheka Castle is easily one of the best wedding venues in the USA.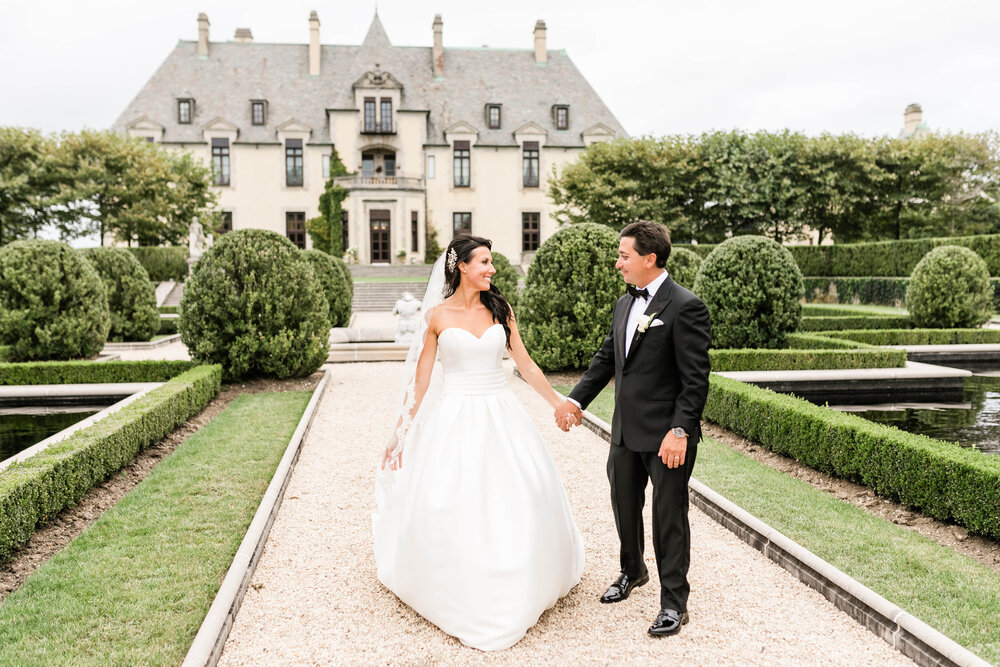 3. Breaker Palm Beach (Palm Beach, FL)
Breakers Palm Beach is considered one of the best wedding venues in the USA. With its stunning oceanfront views and historic architecture, it provides an elegant and sophisticated setting for a dream wedding.
The resort offers a unique wedding place for both indoor and outdoor ceremonies, such as the oceanfront lawn and the Mediterranean Ballroom, each capable of hosting large groups. You can also choose to exchange vows in the picturesque St. Edward's Catholic Church, right on the property's grounds.
Onsite event planners assist you in every detail, from menu selection and floral arrangements to entertainment and accommodations. The Breaker Palm Beach also has an extensive list of preferred vendors, including photographers, musicians, and officiants.
With its exceptional service, gorgeous setting, and attention to detail, the Breakers Palm Beach is truly the perfect beach wedding venue.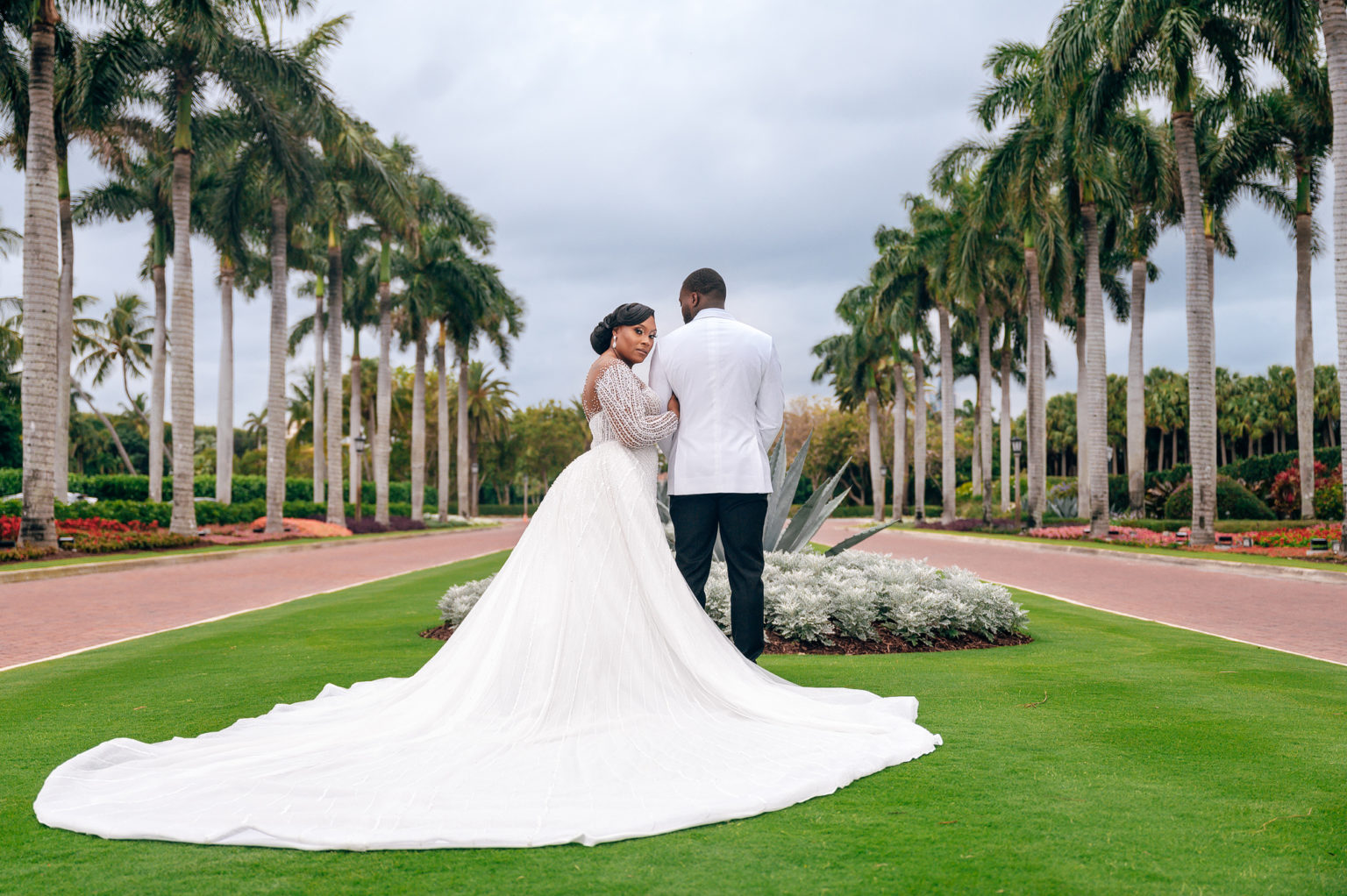 4. Belhurst Castle (New York)
Nestled on a hill overlooking beautiful Seneca Lake, the Belhurst Garden provides an idyllic backdrop for you seeking a romantic castle wedding venue. The picturesque garden setting is perfect for both intimate ceremonies and grand receptions, with beautiful, manicured lawns and striking views of the lake.
The castle's interior also provides a luxurious setting for weddings, with grand ballrooms featuring ornate chandeliers and breathtaking views of the lake.
Whether you are seeking a small, intimate ceremony or a grand, opulent affair, Belhurst Castle has everything you need to make your wedding day unforgettable. From the stunning surroundings, to the delicious cuisine, to the exceptional service, Belhurst Garden is truly a beautiful wedding venue in the USA.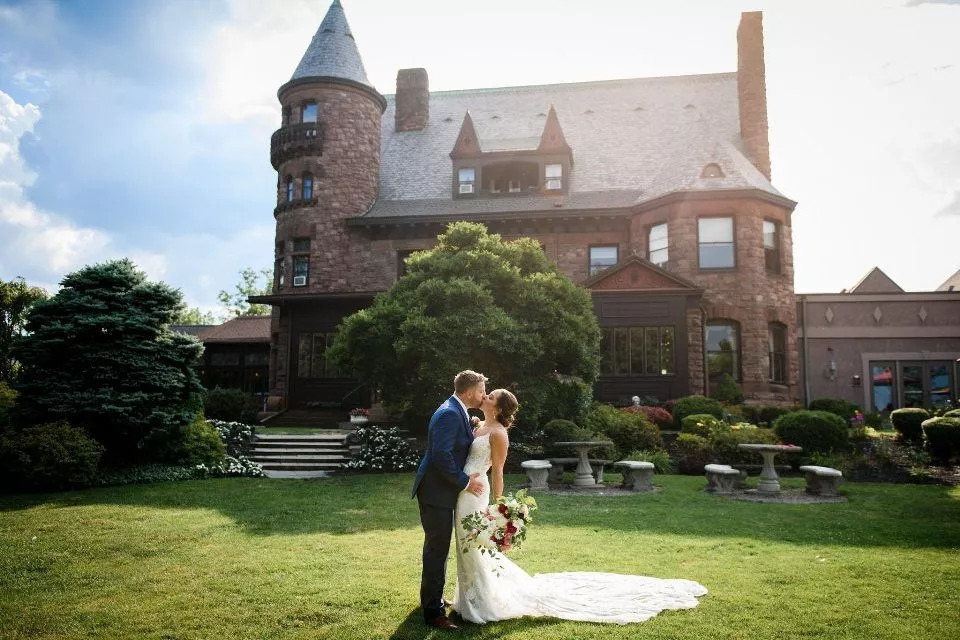 5. Haiku Garden (Kahului, HI)
Haiku Garden in Hawaii is a romantic wedding venue, nestled within lush greenery and offering panoramic views of the Pacific Ocean. The peaceful and serene environment provides an intimate and romantic setting for you to exchange your vows.
The wooden deck, surrounded by vibrant tropical flowers and towering palm trees, is an ideal spot for the ceremony. The reception can take place under the stars in the garden, surrounded by tiki torches and twinkling lights, creating a magical and unforgettable experience.
With a professional and dedicated team, you can customize the venue to fit your preferences and create a truly personalized wedding. The tropical weather, breathtaking scenery, and aloha spirit make Haiku Garden a cool garden wedding venue in the USA.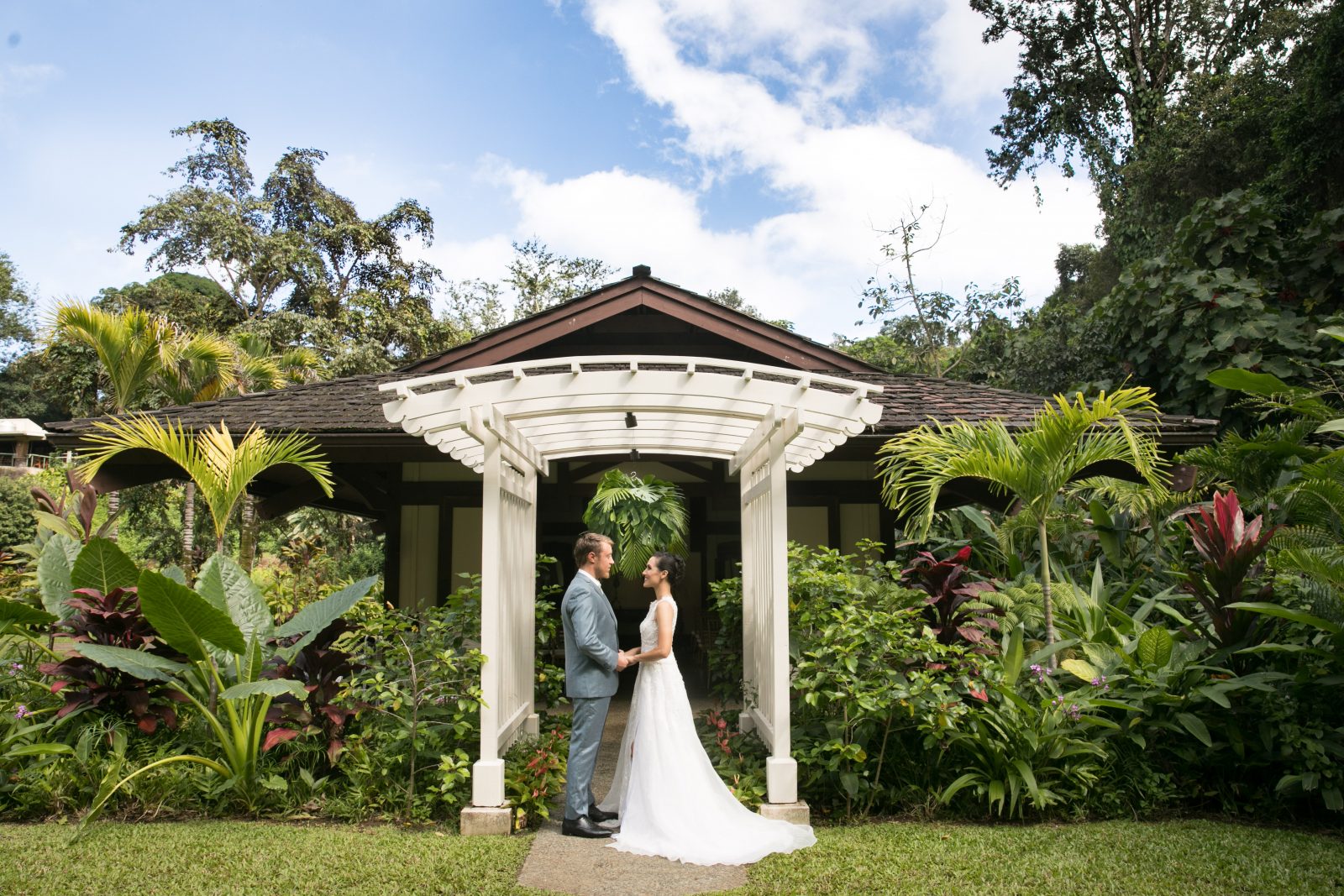 6. Vibiana Church (Los Angeles, CA)
Vibiana Church is a premier church wedding venue in the USA. It boasts an awe-inspiring mixture of classic and modern design, making it perfect for you looking for a stylish and unique place to get married.
The church features a grand nave, a spacious courtyard, and a stunning rooftop garden with breathtaking panoramic views of Los Angeles. Vibiana's professional wedding planners and caterers ensure a perfect event, with exceptional attention to detail.
You can customize the venue to their taste, making their special day truly distinctive. Vibiana Church's elegant décor, exceptional services, and fantastic location make it one of the best wedding venues in the USA.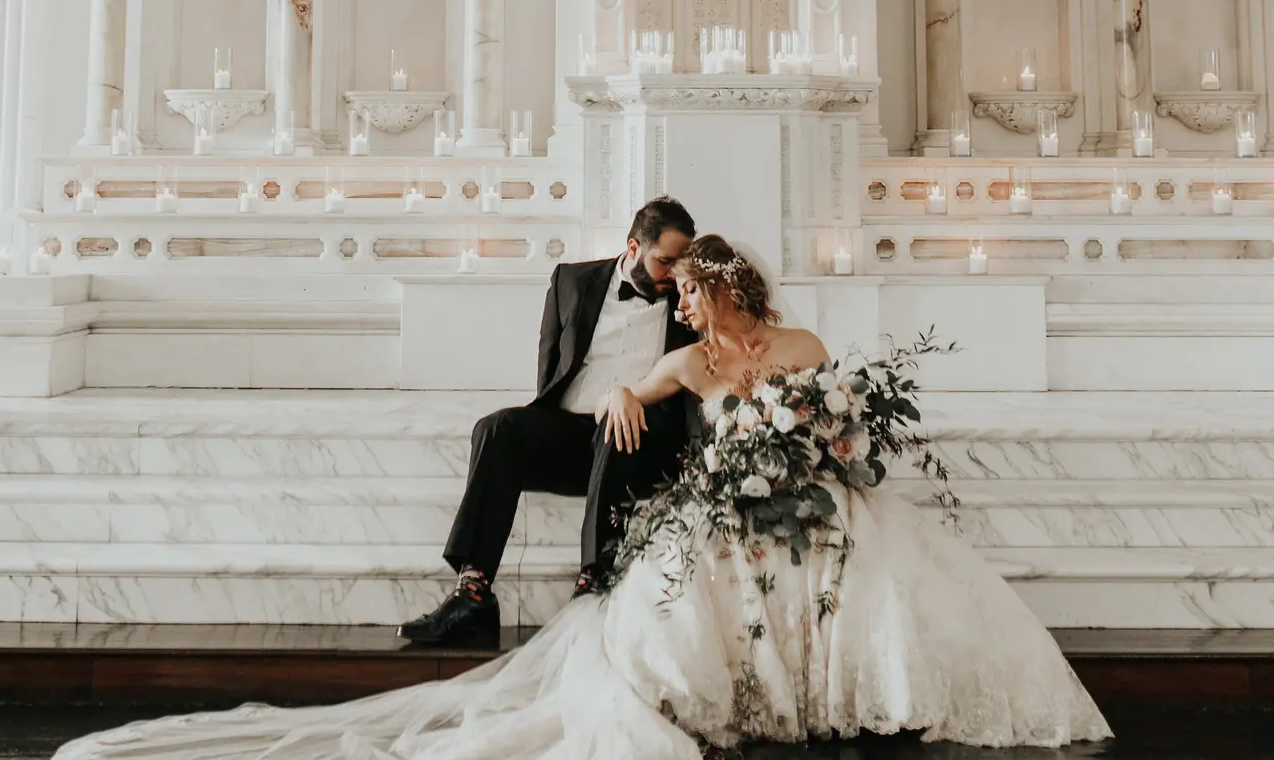 7. Boston Library (Boston, MA)
The Boston Public Library could be one of the best wedding venues in the USA. The stunning architecture of the library provides a majestic and elegant atmosphere. The serene courtyard is a perfect outdoor wedding place, with the grand staircase providing a dramatic entrance for the bride.
The historic Bates Hall presents an impressive backdrop for receptions, with its soaring ceilings and book-lined walls. The library offers a range of spaces to accommodate weddings of all sizes, from intimate gatherings to large celebrations. The in-house catering team can provide a customized menu with delicious food and drinks, while the library's staff will work with you to create your dream wedding.
The Boston Public Library offers a one-of-a-kind wedding site that combines history, culture, and romance.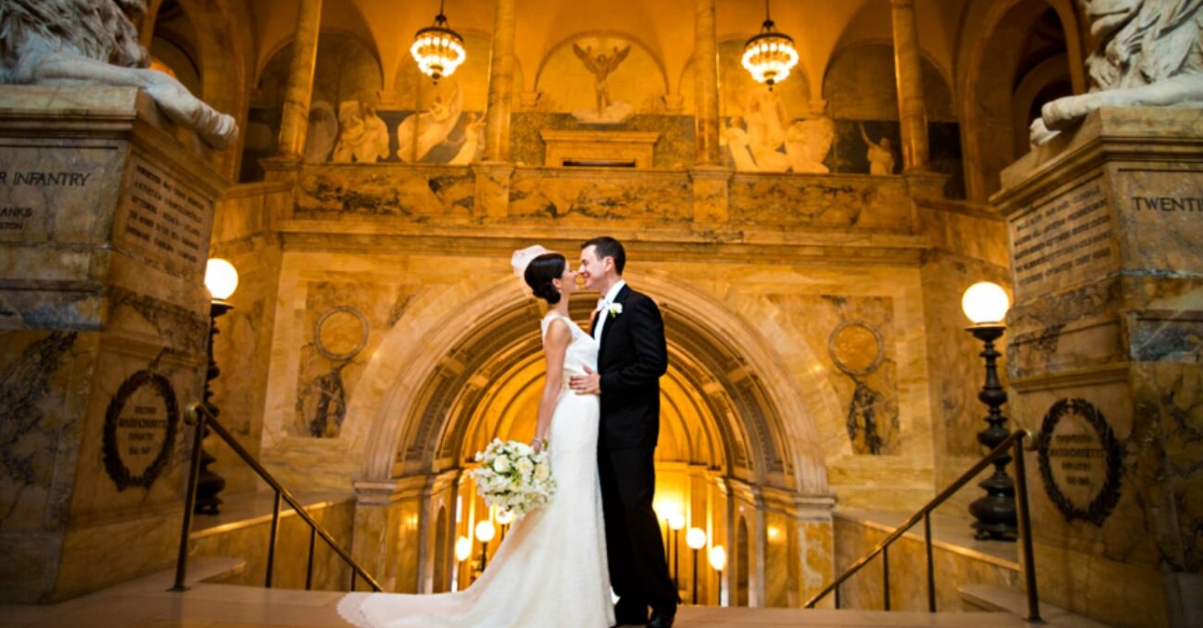 8. Ponte Winery (Temecula, CA)
Ponte Winery offers a picturesque vineyard setting for weddings in the USA. With stunning views, excellent wines, and delicious food, the venue provides a romantic atmosphere.
The winery offers a range of spaces for both indoor and outdoor ceremonies and receptions, from intimate gatherings to large parties. The professional event team also offers customized wedding packages.
The venue's natural beauty creates a charming backdrop for wedding photos. Ponte Winery is a cool wedding venue for couples who love wine, nature, and romance.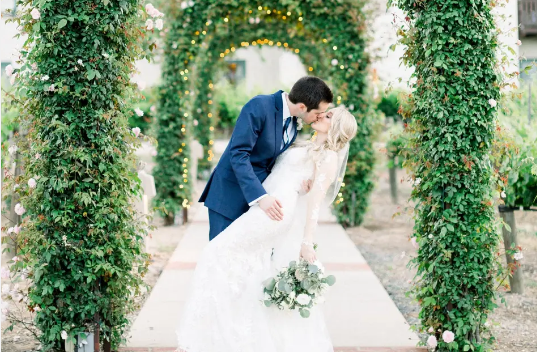 9. The Barns at Wesleyan Hills (Middletown, CT)
The barns at Wesleyan Hills, located in Middletown, Connecticut, is undoubtedly one of the best wedding venues in the USA. This charming and rustic wedding venue is located in an idyllic setting of wooded hills and meadows, making it a perfect location for wedding ceremonies and receptions.
The Barns feature two historic barns that have been restored to their original beauty. The interiors showcase exposed beams and natural wood throughout, along with a large dance floor, catering kitchen, and multiple bars.
Outside, manicured gardens, patio and outdoor ceremony area are perfect for outdoor weddings. A garden house for the bridal party to get ready is also on-site. Exceptional staff and luxurious accommodations offer an unmatched experience for the bride, groom and their guests.
Whether you prefer traditional elegance or contemporary style, The Barns at Wesleyan Hills offers a charming and sophisticated setting that makes it the perfect barn wedding venue.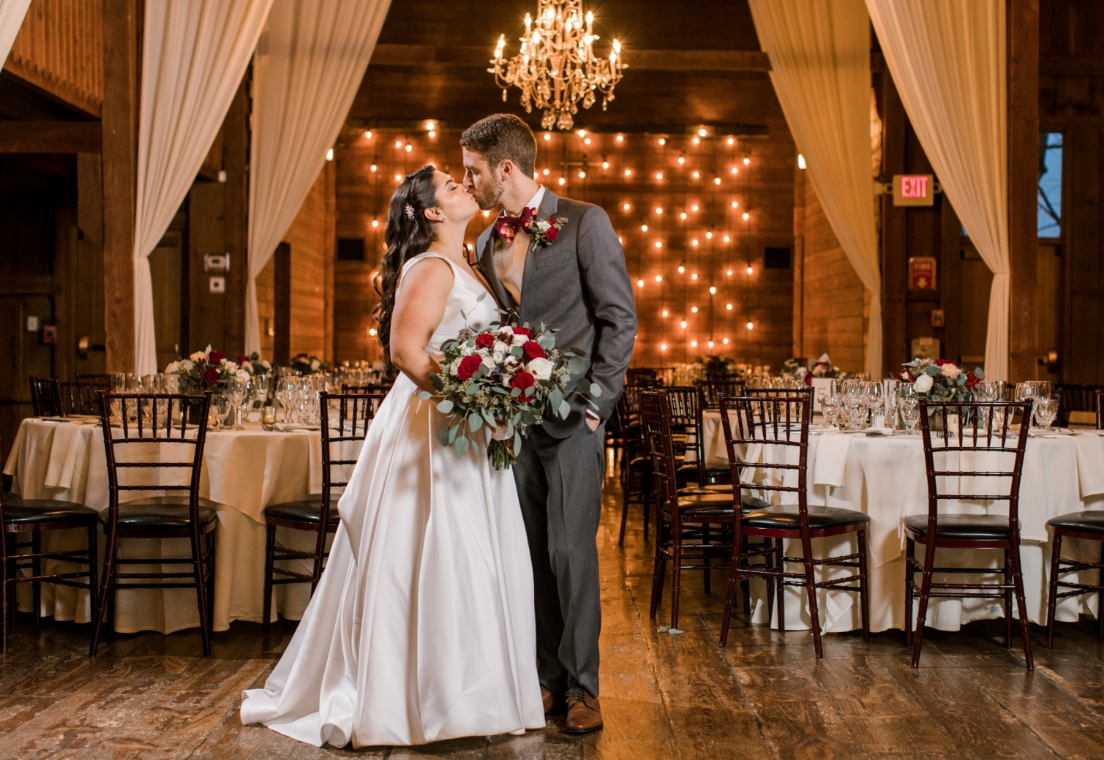 10. Rainbow Room (New York)
The Rainbow Room in New York City is widely regarded as one of the best wedding venues in the United States. Situated on the 65th floor of 30 Rockefeller Plaza, the iconic Art Deco space boasts stunning views of the city skyline and a rich history dating back to the 1930s.
The wedding site offers a range of customizable event spaces, including an expansive ballroom and a romantic outdoor terrace. Additionally, their team of experienced wedding planners and top-rated culinary team work closely with you to create unforgettable celebrations tailored to your individual tastes and preferences.
From intimate gatherings to grand affairs, the Rainbow Room offers a luxurious and unforgettable experience for you looking to tie the knot in one of the best places to get married in the USA.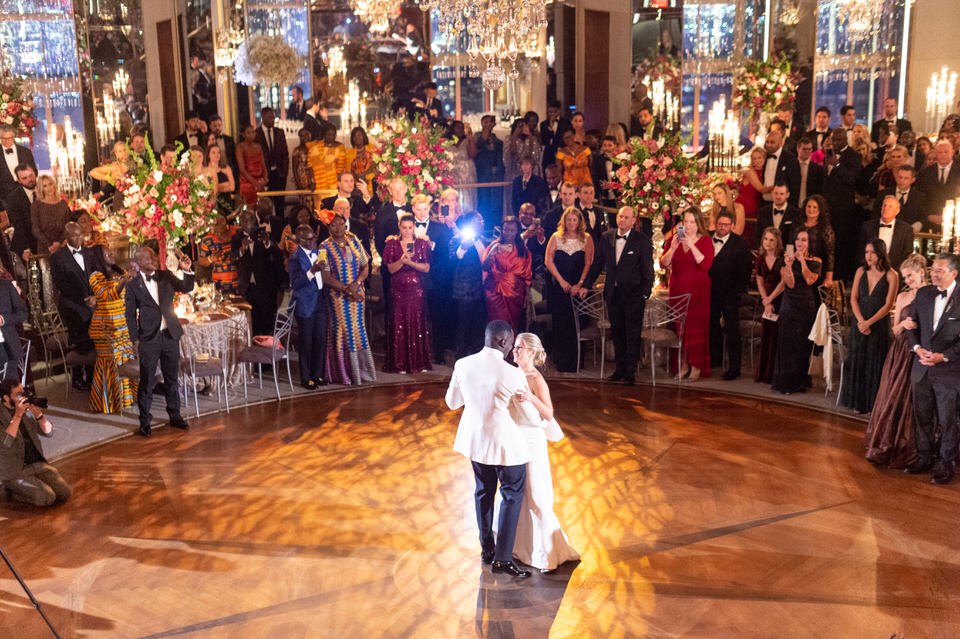 The importance of finding the perfect wedding venue cannot be overstated. Your choice of venue sets the tone for the entire wedding, and it will provide the backdrop for what will be one of the most unforgettable days of your life. The right venue can elevate the entire experience and create a magical, romantic atmosphere that you and your guests will never forget.
In addition to the fantasy wedding venue, the wedding rings that are physical representation of your lifelong commitment also matter for such a wonderful day. Darry Ring is dedicated to making love around the world better by supporting and spreading true love in all its various forms. We believe that love is one of the most important things in life, and we want to do everything we can to help true love couples experience it in the best way possible.
At the core of our brand is the belief that one can customize only one DR engagement ring for once-in-a-lifetime love. Each customer who chooses DR diamond rings does so after thoughtful consideration and is seeking to create a lasting bond with the partner that will stand the test of time. Darry Ring also highlights the sense of ceremony that comes with committing to the only one by signing Agreement of True Love.
From classic solitaires to elaborate diamond-encrusted bands, the choices are endless. The wedding ring is a lasting reminder of the love and commitment you share with your partner. So, take your time to explore the wide range of options available and find a ring that resonates with you both. Choosing the perfect wedding ring is an exciting part of the wedding planning process and a beautiful way to celebrate your love. Ultimately, we are committed to helping true love couples witness their love with DR wedding rings at one of the best wedding venues for your big day!