The marriage proposal is a milestone marker in the escalation of your intimacy and the first step in having the wedding of your dreams. No one wants this once-in-a-lifetime moment to be perfunctory. However, if you have no ideas on how to propose to your girlfriend, we have got you covered.
This is a complete guide on how to propose to your girlfriend, offering the best marriage proposal ideas. It aims to help you understand what ways to propose and in what order to complete the nerve-wracking and anticipated wedding proposal.
How To Propose to Your Girlfriend?
Many girls aspire for an engagement proposal as much as a perfect wedding. It is wise to know the best ideas and ways to propose to your girlfriend before you start for no regret left.
1. Make sure you're on the same page first
Before the best way to propose to your girlfriend get into your mind, it's critical to confirm that you are on the same page and you both want to step into marriage. You can talk about the future and marriage during after-dinner small talk or bedtime conversations.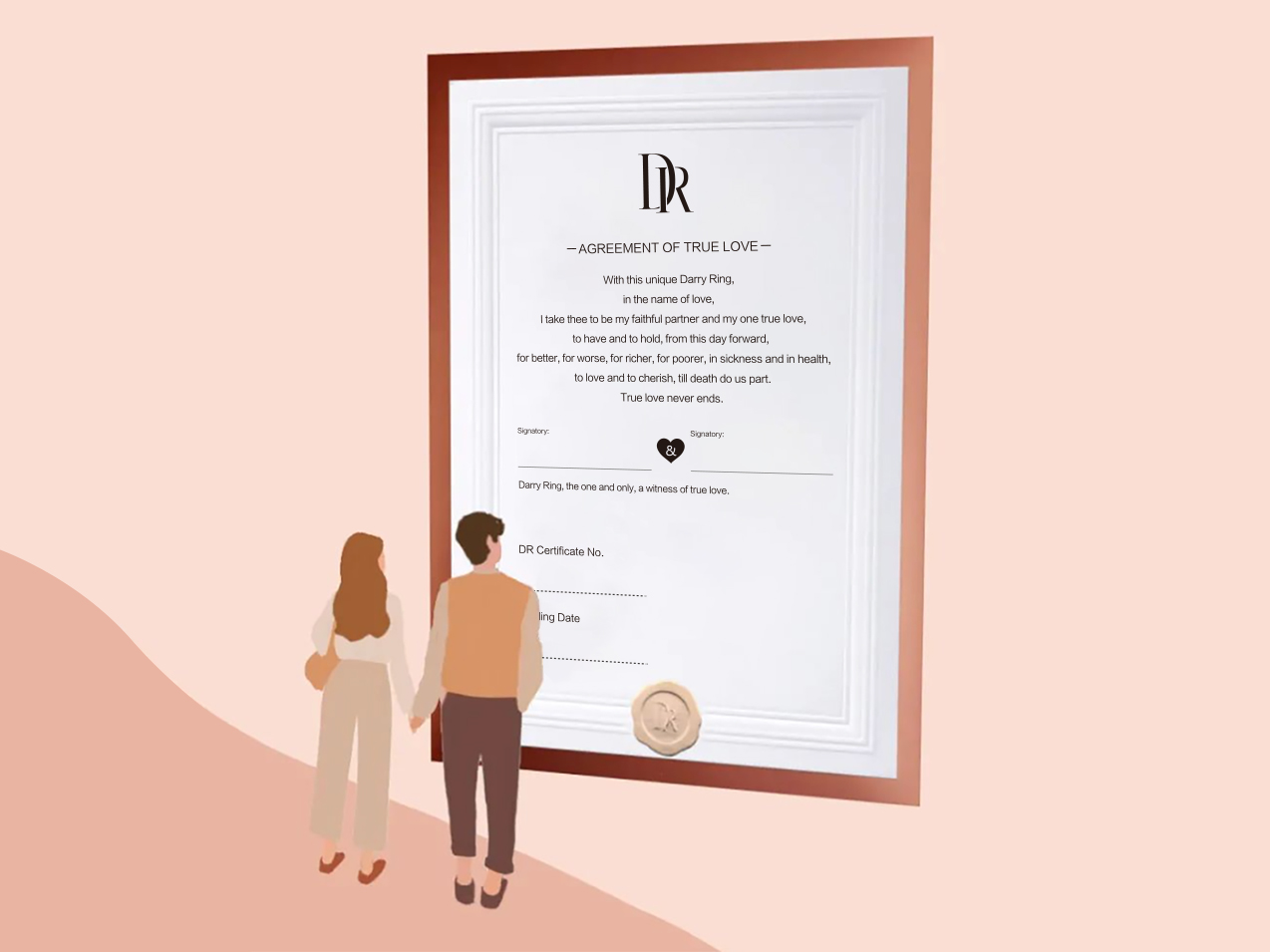 2. Get her parents' blessing
By asking your girlfriend's parents for permission, you are respecting and understanding her family. Moreover, you may get more romantic ways to propose to your girlfriend from her parents and family.
3. Prepare a diamond proposal ring for girlfriend
A diamond proposal ring is an essential and iconic piece for your engagement proposal. Ask your girlfriend's family or friends ahead of time about her preferred proposal ring style and ring size to wow her when you make your way to propose.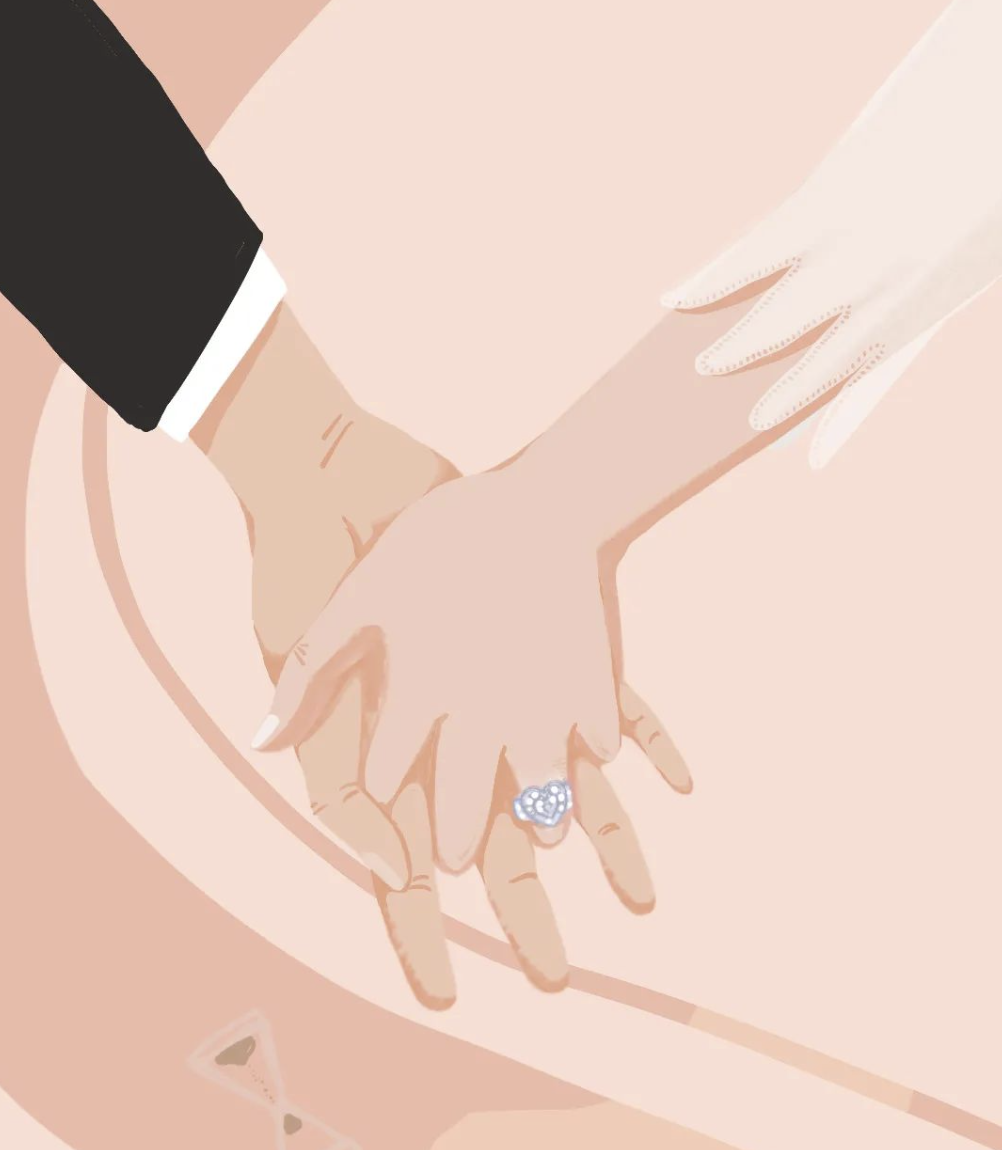 She is the one you have decided to spend the rest of your life with, when you decide to propose to your girlfriend. So why not choose a proposal ring brand that fits your idea perfectly? Darry Ring is a luxury ring brand that promotes one true love in a lifetime, and it can only be given to one person as you can purchase only one with your ID card in a lifetime. Just hold a Darry Ring to pop the question and show her your determination.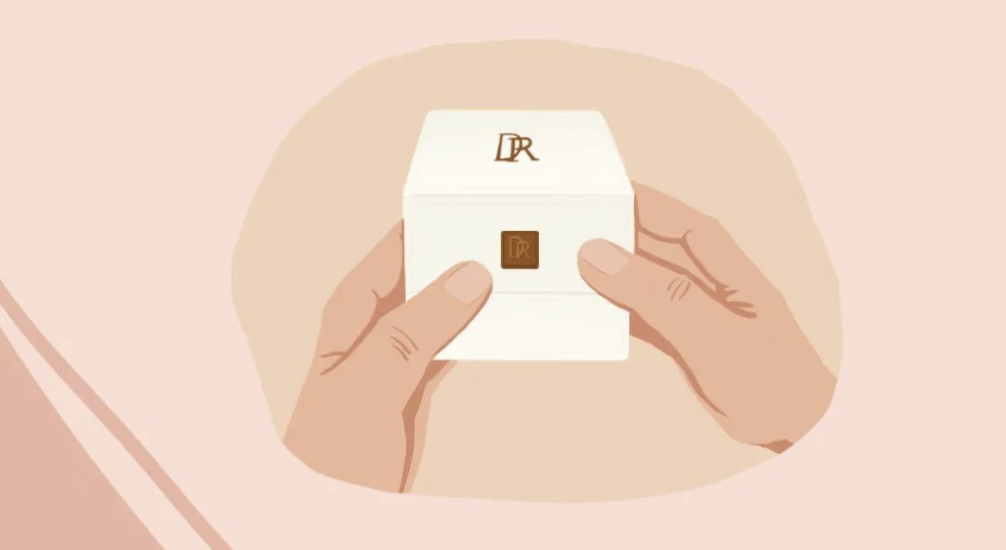 ※ Getting the right diamond engagement ring is not an easy task, you need to know a lot of information about diamonds and ring setting. Check our article on How to Choose An Engagement Ring to help you buy the unique engagement ring. Have a look at How Much Should You Spend on An Engagement Ring to control your engagement ring cost. Do not forget to learn How to Determine Your Ring Size to get the perfect ring size for her.
4. Determine the proposal date
You need a meaningful date to make the surprise proposal happen in this stage. Think of a time when your girlfriend would like to get married. For example, if she wants a fall wedding, try proposing in the spring or you may not have enough time to prepare the wedding. Sometimes engagement proposals fall on anniversaries, birthdays or holiday dates that also have special meaning.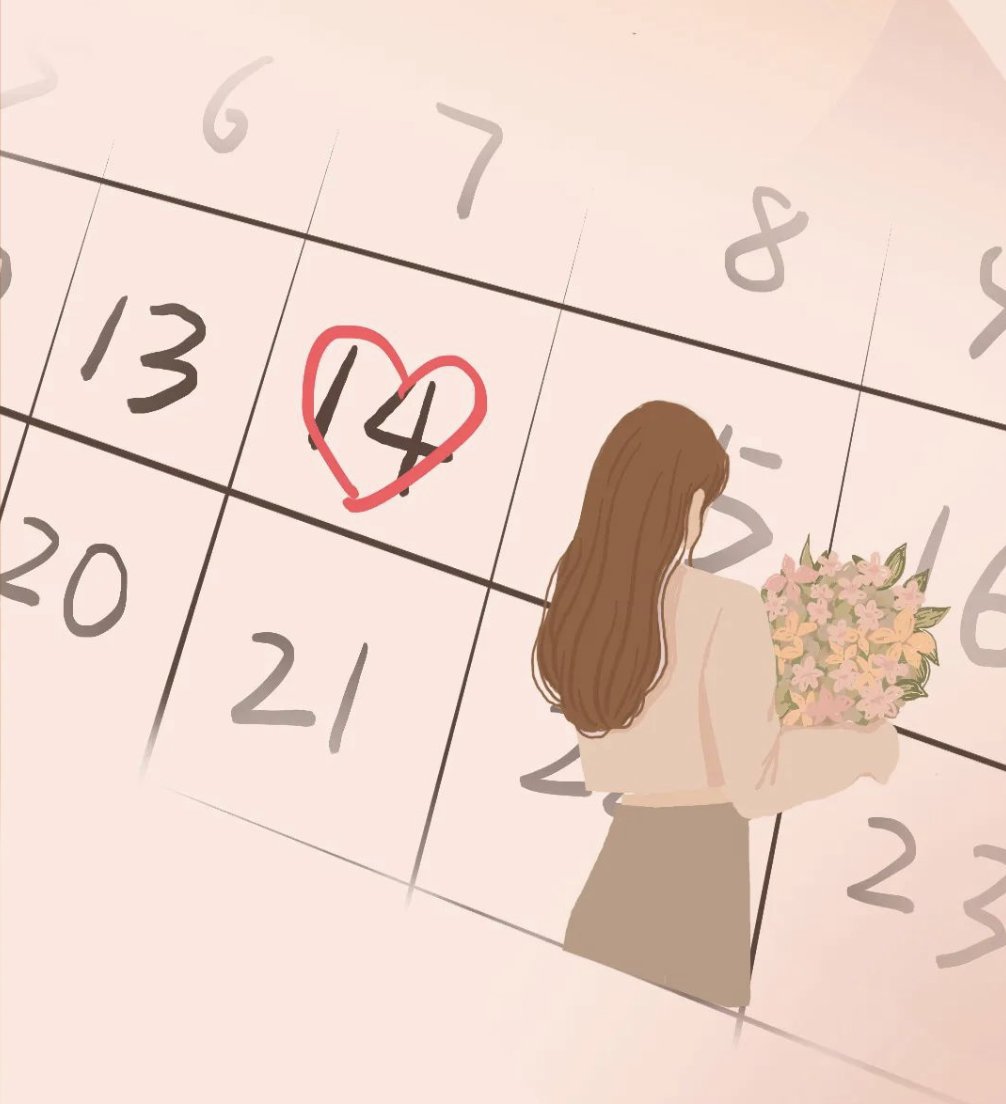 5. Determine the way to propose
It is important to know her preferred proposal location before you formally propose to your girlfriend, as we have seen too many cases where proposals in public have failed. Check out our blog 20 Marriage Proposal Ideas for the Unforgettable Moment for proposal ideas at home, beach proposal ideas, and outdoor proposal ideas. Whether your girlfriend prefers private proposal ideas or outdoor proposal ideas, you can get inspiration from them all.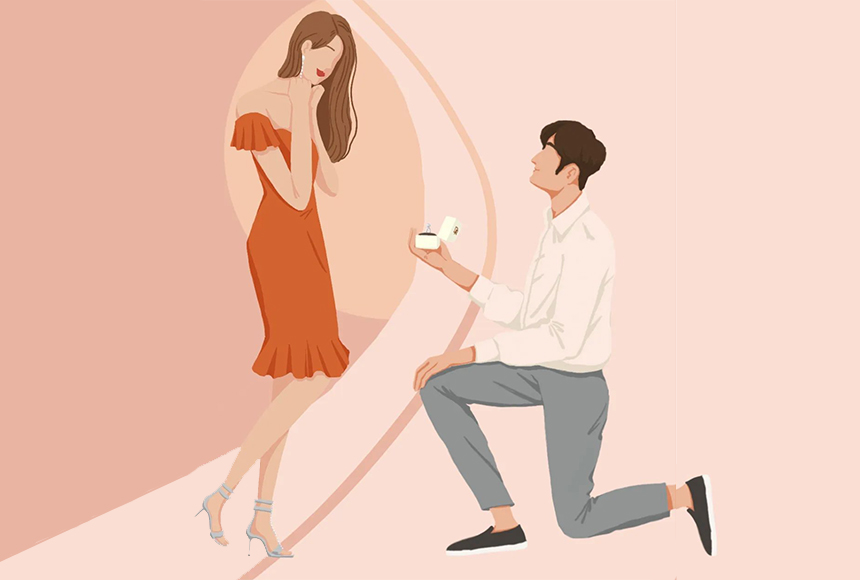 ※ We also got you a wonderful guide on 10 Best Place to Propose in the USA, where you will be inspired to create an unforgettable moment for yourself that will be cherished for a lifetime.
6. Prepare your proposal speech
It is crucial to let her know how you feel about her and how much she means to you when you propose to your girlfriend. Write down what you want to say in your wedding proposal, express your gratitude for having met her and your sincere reasons for spending the rest of life with her. Of course, don't forget to finish with "Will you marry me?" part.
7. Record your marriage proposal
It will be worthwhile to hire a professional photographer to capture every moment if you are organizing a large marriage proposal. Inviting friends or family members might also help you capture every romantic second of your proposal to your girlfriend. To share the good news of your engagement on social media, you and your girlfriend will need some expert proposal images. Later, these proposal images will serve as proof of your joyful past experiences.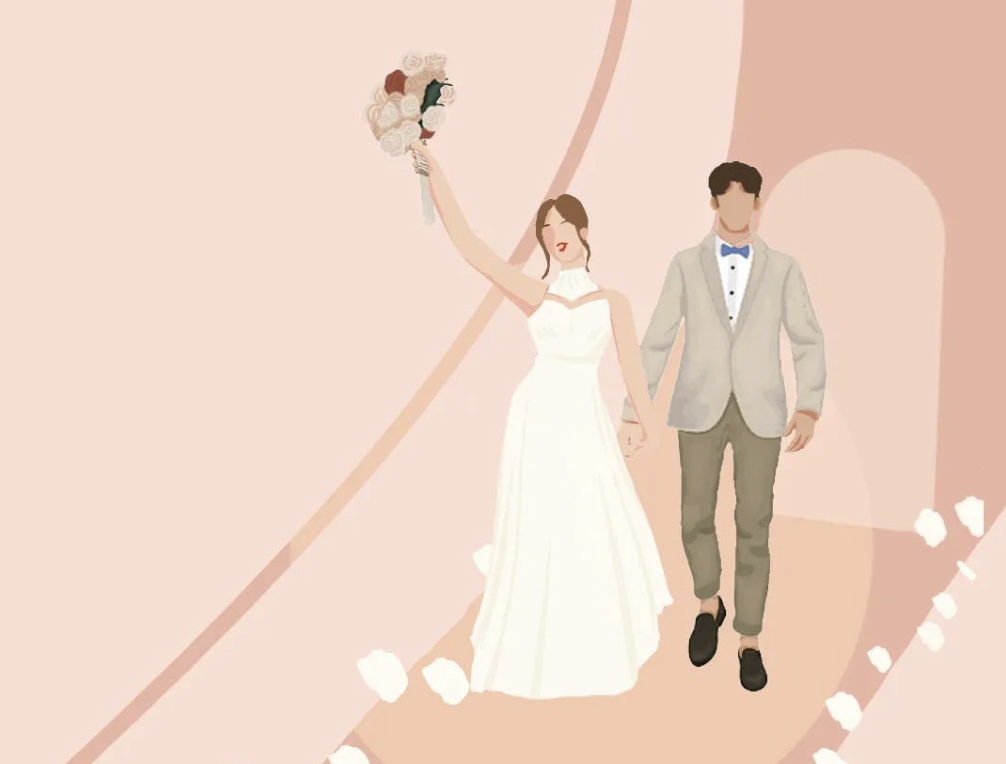 More Questions about Marriage Proposals
1. What knee do you propose on?
As is traditional, you should kneel on your left knee, with your right knee on top, and hold the engagement ring box in your left hand. In this manner, opening the ring box with your right hand to pop the question to your girlfriend will be simple.
In fact, there is no requirement for which knee do you propose on. If you are a lefty, you can definitely propose to your girlfriend in the position that makes you feel most at ease: on your right knee, with your left knee on top, and holding the engagement ring box in your right hand.
2. What finger does the engagement ring go on?
The engagement ring is worn on the fourth finger of the left hand, a traditional practice that has persisted since the time of ancient Rome.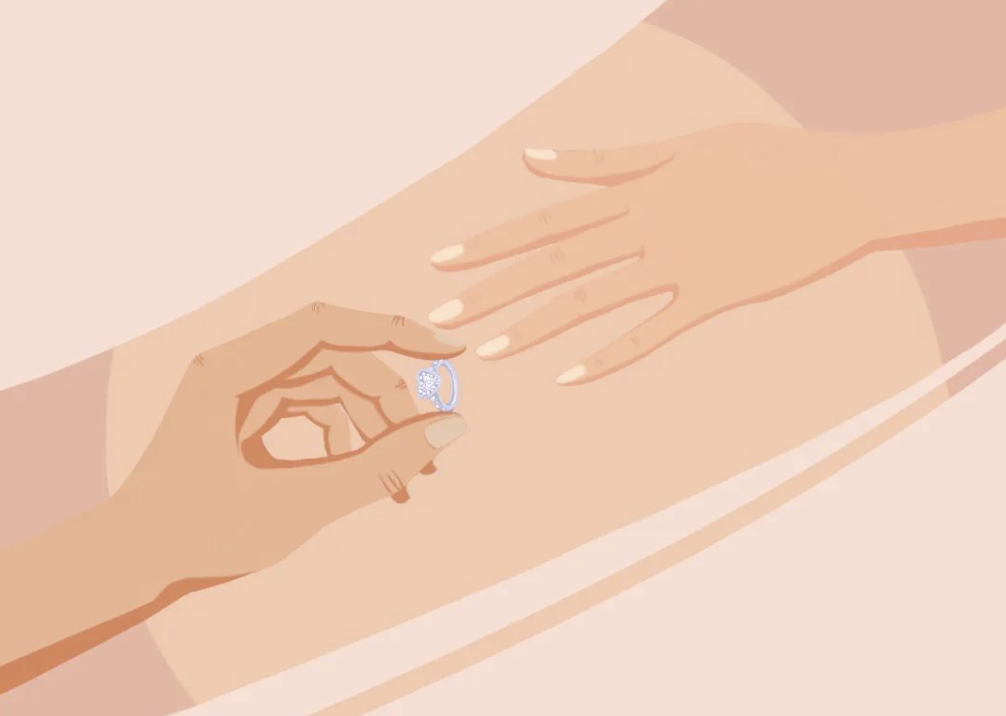 However, wearing an engagement ring on other fingers is also customary in some national cultures. For additional details on engagement ring fingers for male and female, visit our blog post on Engagement Ring Finger for Male and Female.
3. What to wear when proposing to your girlfriend?
If you have planned a perfect marriage proposal and hired a professional photographer to capture the moment, a formal and stylish dress code is a must. To keep her from finding out your plans, you can pretend to take your girlfriend a fancy restaurant for breakfast or to invite her along for a couple's portrait picture shoot.