It is saying that the probability of two people meeting and eventually falling in love is very low. With this in mind, Darry Ring values the encounter with you and the way you have showed us what true love looks like. Therefore, to provide you with an even more memorable shopping experience and to thank you for your choice and support, Darry Ring creates a unique giftbox to further show our support and care for your true love.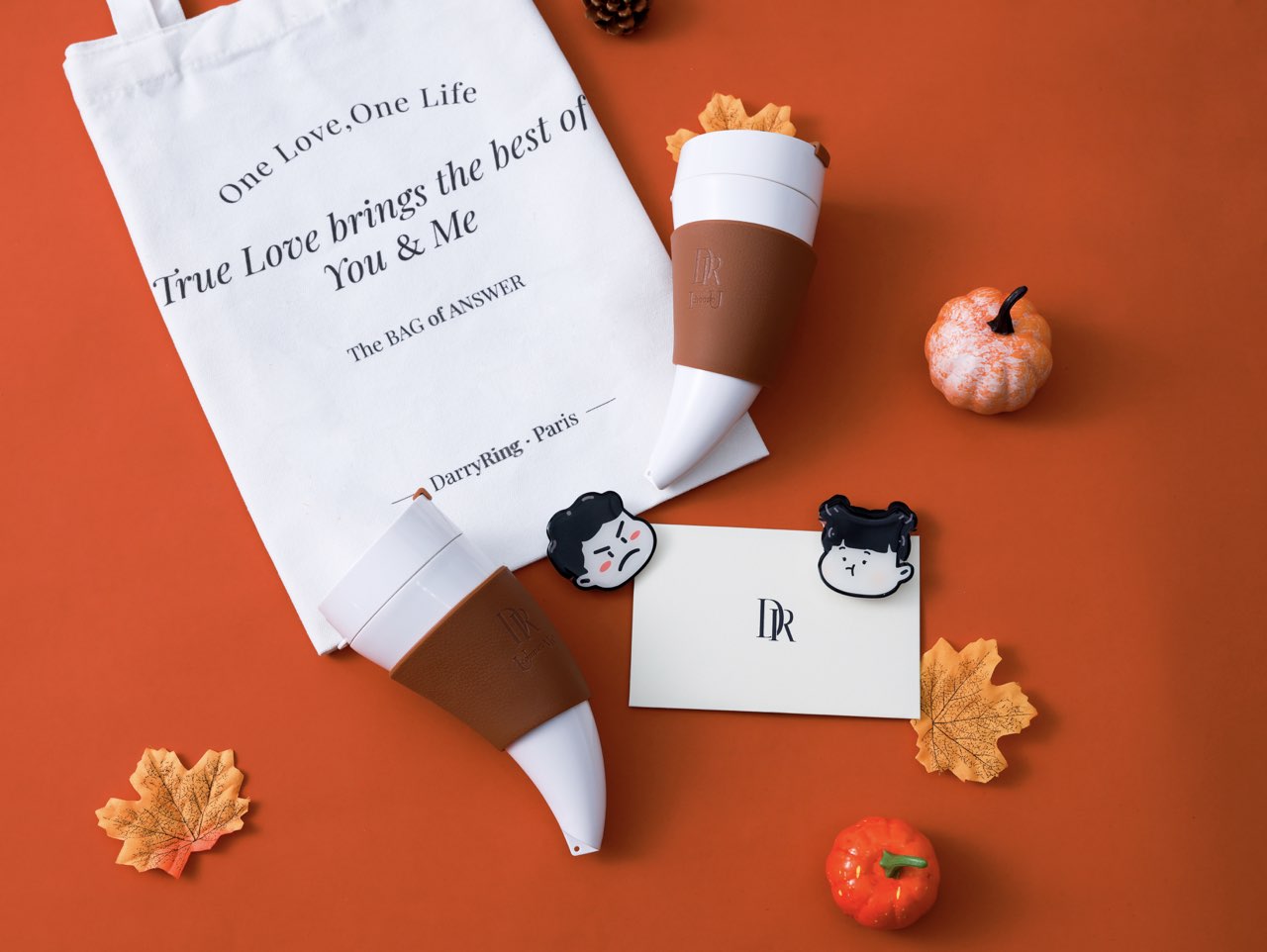 Are you ready to receive gifts that have been carefully selected by us as a symbol of love in any shopping scenarios on the Darry Ring platform? Come check out the special meaning of these lovely gifts and tell us which one you want the most.
Darry Ring Couple Cups
These are travel mugs in a creamy white color which is just as your pure love. Its lovely shape of the ram's horn adds another distinctive feature itself. And the brown cover can be removed to help the Darry Ring Couple Cup stand on the table. You can even put the included strap on and carry it while traveling with your loved one.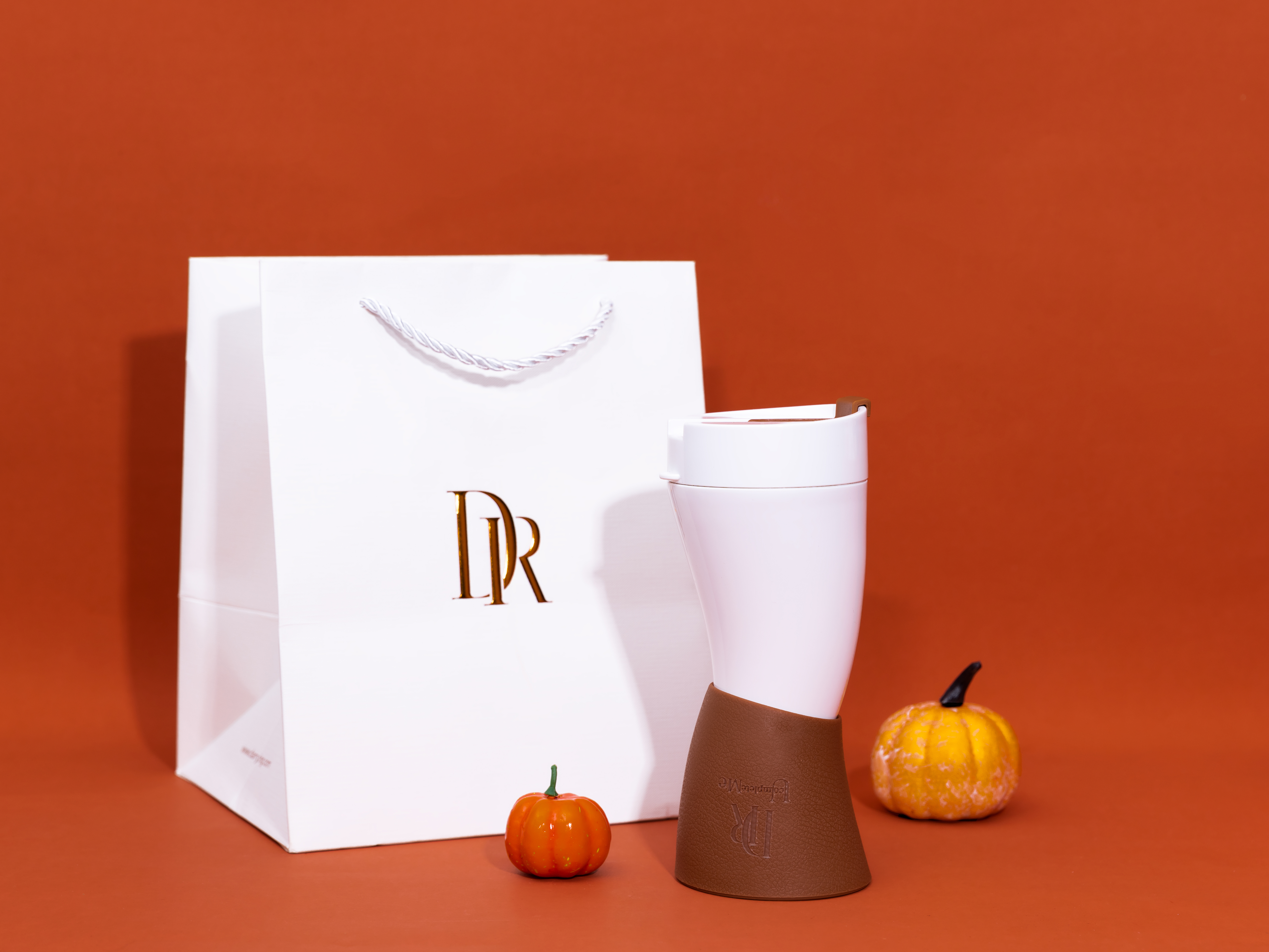 The couple cup is from D Collection of Darry Ring, which takes the "D" from the brand name, meaning "D=I+U". What "D=I+U" is trying to convey is that you and me together make each other complete. Darry Ring believes that two people falling in love is not a random thing, but the firm choice for each other. Therefore, one of the Darry Ring Couple Cups has the words "I Choose You" engraved one the cup cover, and the other is engraved "You Complete Me".
In addition, it is every couple who believes in true love like you that chooses Darry Ring that makes DR complete. "I" and "U" in this regard represent you and DR. It is also an important reason why Darry Ring choose the couple cups as the love gift.
Darry Ring Bag of Answers
Darry Ring Bag of Answers is a white canvas bag with an answer based on questions about your relationship. After getting the Darry Ring Bag of Answers, you can check the bag for the answer to your emotional confusion and get a little tip from it.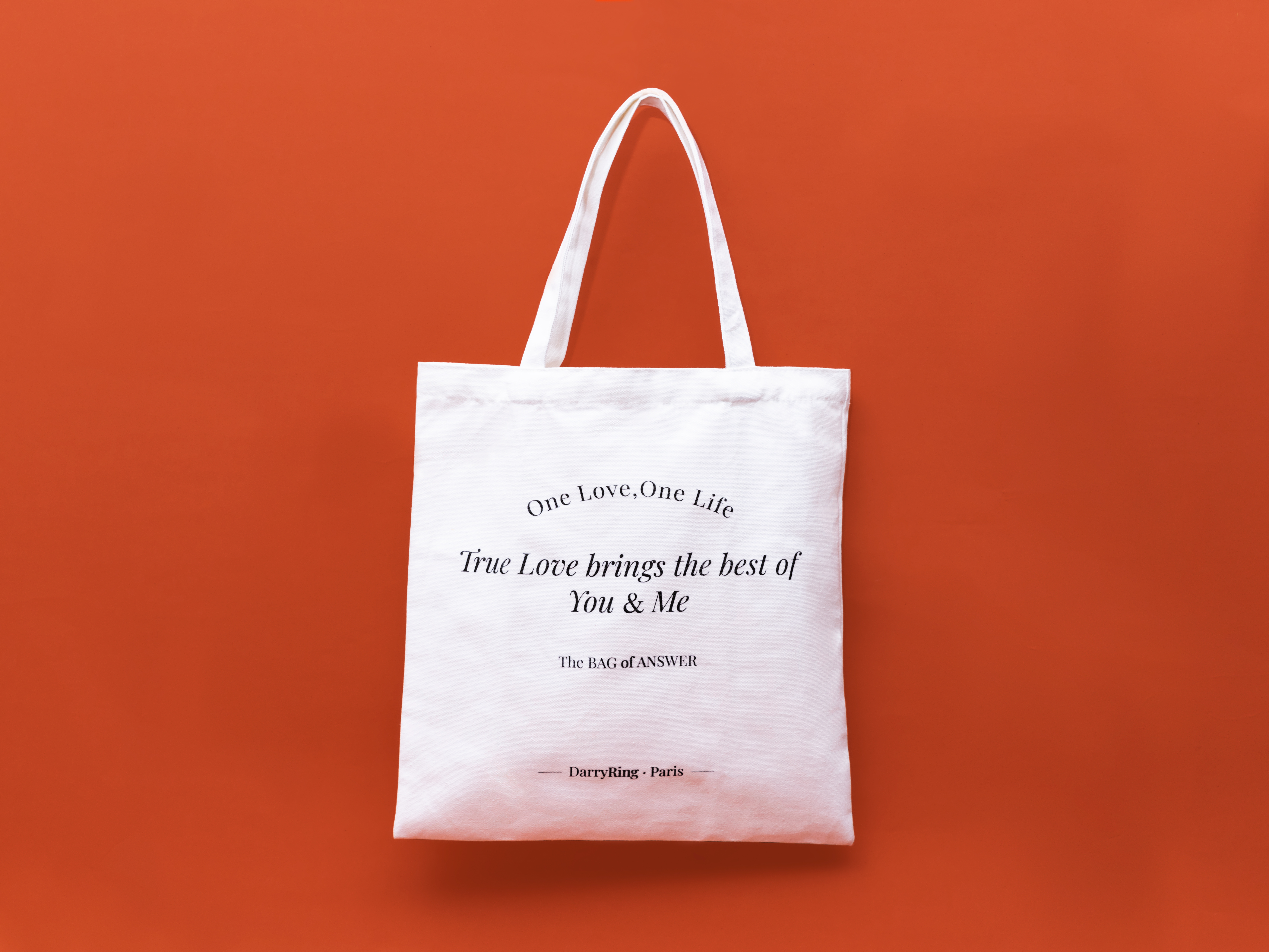 You might feel uncertain or insecure in love sometime, such as whether he loves me, why he chose me, what we can do to be better together, etc. In this case, you must want someone to give you a little hint to help you deal with your emotional problems better.
Help will always be given at Darry Ring. The launch of the Bag of Answers is to support you while you are wandering and helpless with your relationship problems. Follow the answer on the bag. Maybe that is the best wish from God.
Darry Ring Couple Phone Grips
This is a phone grip made of cartoon couple patterns, the embodiment of each DR couple. By attaching it to the back of your phone, you will be able to freely place your phone in different directions. By giving this pair of couple phone grips, Darry Ring promise that we support your love just as the same way you support us.