DR: Brenda, when and where did you meet Vanness?
Brenda: We met many years ago in secondary school.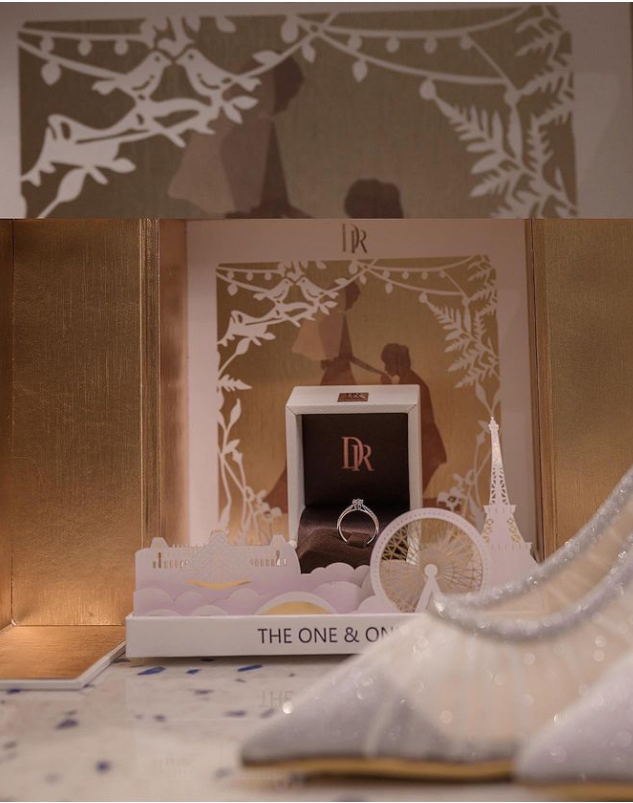 DR: How long have you been together?
Brenda: We have been together for 15 years.
DR: How did you know you were right for each other?
Brenda: I always knew I wanted to be married only once, and to stay with the same love for all my life. He is my first love and of course, he will be my last. I know Darry Ring has this same philosophy and that is kind of amazing to me.
DR: At what point did you know you wanted to be married?
Brenda: I don't know when I realized it, but I did. I knew I would wait forever for this man.
DR: How did you discover Darry Ring and why is it perfect for you?
Brenda: I had seen Darry Ring engagement rings on all kinds of social media; ads, dramas, and Xiaohongshu(Little Red Book). I loved looking at the different, special and gorgeous Darry Rings, but I had never seen one until the day my husband knelt in front of me and proposed. It was even more beautiful than I imagined, and of course I said YES!