After a year and a half of dating, Megan Fox and Machine Gun Kelly got engaged in 2022 under a banyan tree outside the Spa Botanicó at the Ritz-Carlton Dorado Beach in Puerto Rico. It was saying that they fell in love here. Shortly after, Machine Gun Kelly shared Megan Fox's engagement ring on his Instagram. The uniqueness of the ring instantly caused a sensation on the internet.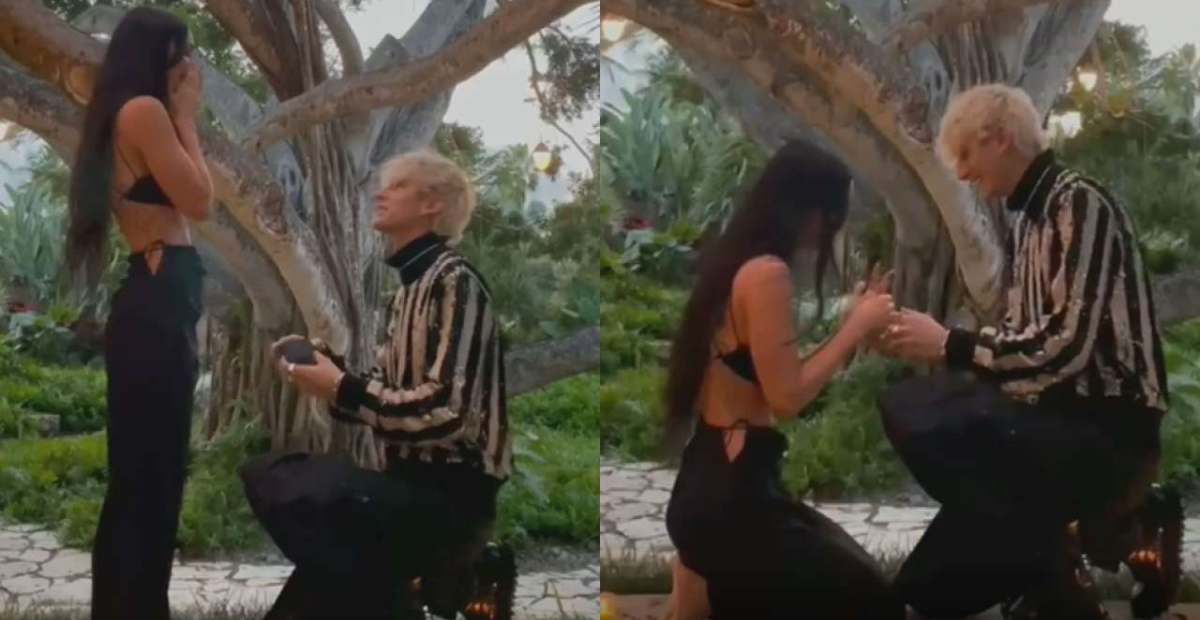 Let's take a closer look at the details of this celebrity engagement ring.
Megan Fox's engagement ring consists of two pear shaped diamonds combined into an obsure heart.
Machine Gun Kelly stated that he personally designed the engagement ring. On the left side is a white pear cut diamond weighing approximately 3 carats, with a clarity grade of VVS or flawless. On the right side is a pure Colombian emerald carved into a teardrop shape, weighing approximately 4 carats, with high clarity and a deep, enchanting green color. The two top-quality pear cut diamonds are set alternately on the platinum ring band, forming an obsure heart.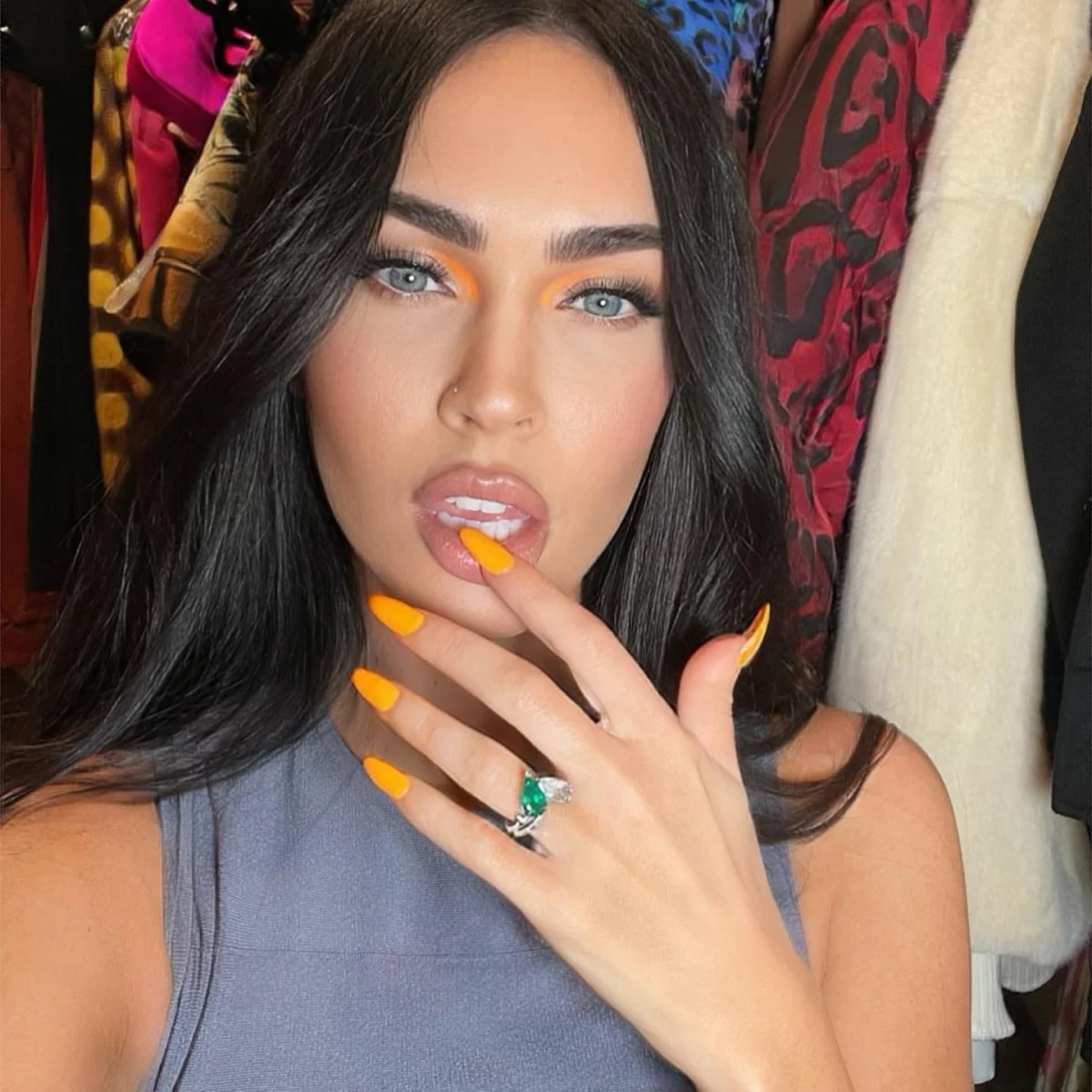 Megan Fox's engagement ring features a split shank design, meaning that the two ring bands can be separated, but when they are combined, they are held in place by magnets. Numerous small diamonds are set on the two ring bands. Machine Gun Kelly mentioned in an interview that this symbolizes the thorny path and that when Megan Fox wants to remove the engagement ring, she will feel pain because love is painful!
Moi et Toi Engagement Ring
Megan Fox's engagement ring is a unique Moi et Toi style. The Toi et Moi engagement ring is one of the most historically significant ring setting styles. Unlike traditional engagement rings, the Toi et Moi ring features two diamonds as the main stones instead of one. In French, Toi et Moi means "you and me", symbolizing a love story and partnership. Machine Gun Kelly stated that the white diamond on Megan Fox's engagement ring represents his birthstone, while the emerald symbolizes Megan Fox's birthstone, combining their love.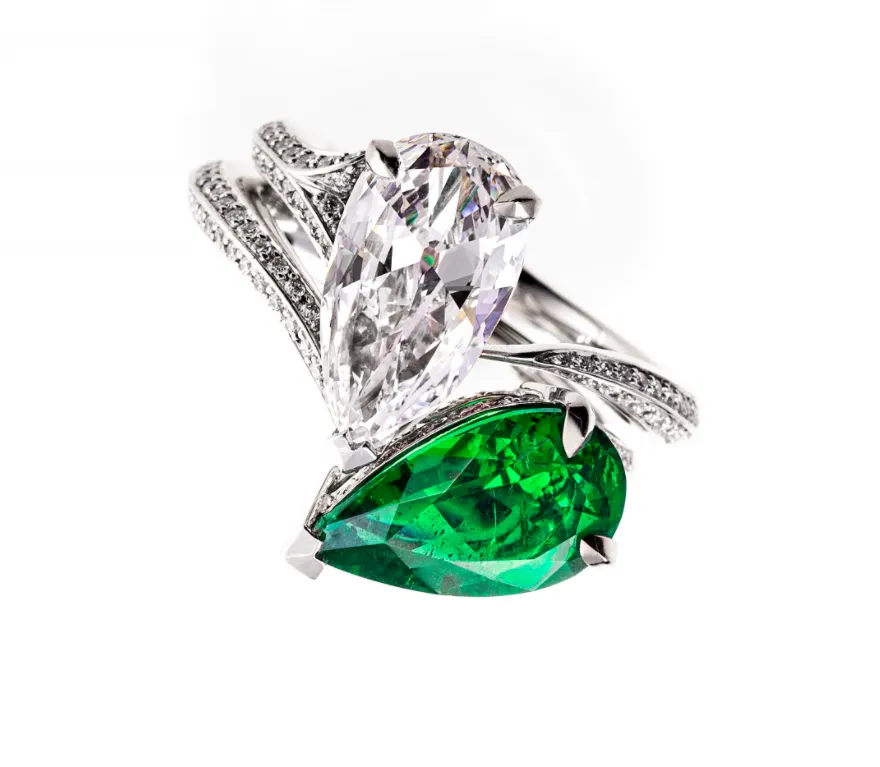 Pear Shaped Engagement Ring
You may have noticed the two stunning pear shaped diamonds on Megan Fox's engagement ring. In recent years, the pear cut has become a sought-after fashion cut, with many celebrities opting for this stunning design. Famous stars such as Ariana Grande, Cardi B and Margot Robbie have all said "yes" to this beautiful trend.
The pear cut, also known as the teardrop, has a unique and elegant look. It combines a round brilliant cut with a marquise cut to create a unique teardrop shape that stands out from the traditional round or princess square cut. Particularly popular during the Art Deco and Victorian eras, pear cut engagement rings are the perfect representation of vintage charm and timeless appeal.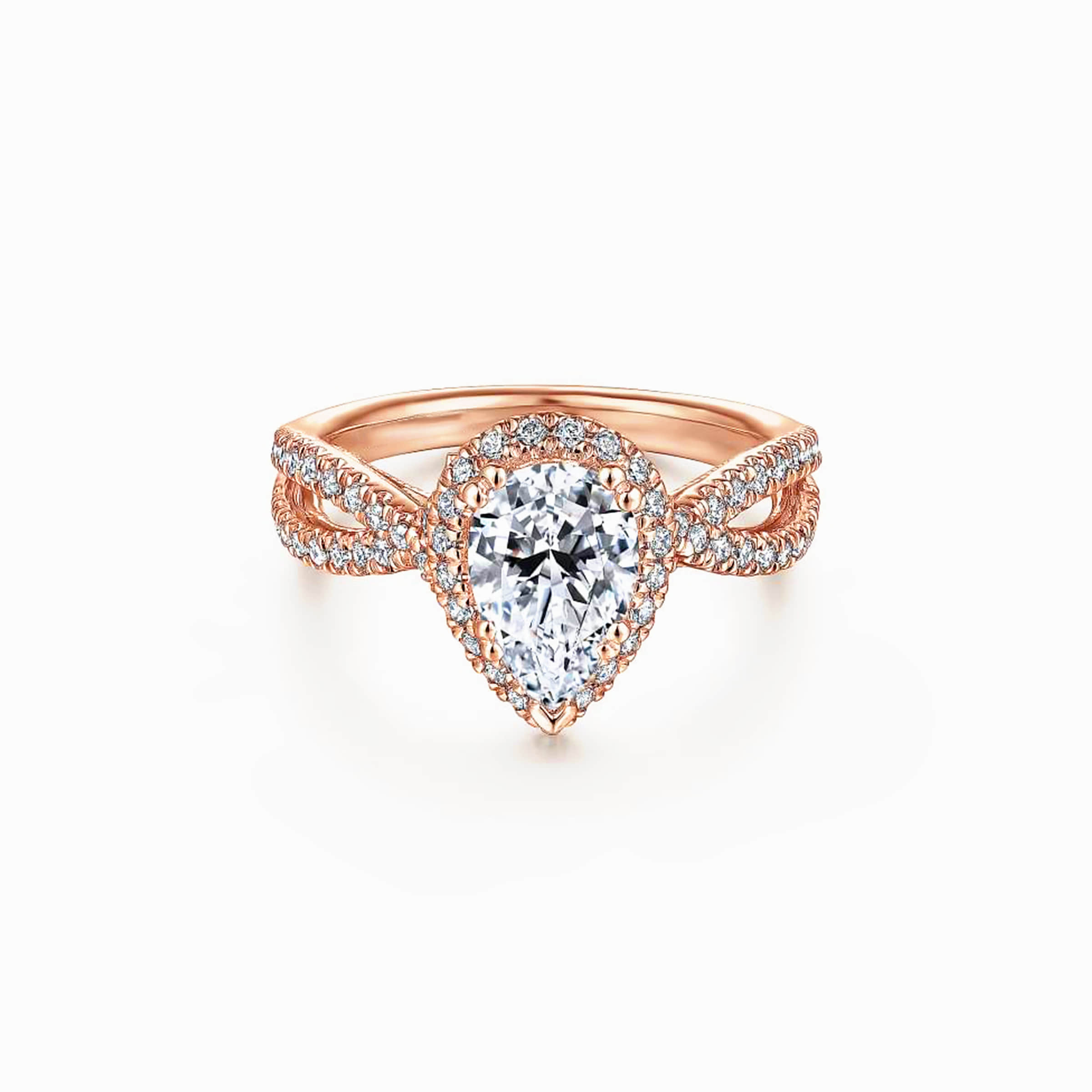 Not only that, but the elongated shape of the pear cut diamond creates the illusion of longer and thinner fingers when worn on the hand. This flattering effect appeals to many. If you want a diamond that will never go out of style, a pear shaped diamond ring is an elegant and timeless choice.
DR Rings Similar to Megan Fox's Engagement Ring
We highly recommend 3 pear shaped promise rings similar in style to Megan Fox's engagement ring to suit your tastes and preferences. They are designed to visually amplify diamonds and elongate fingers, allowing you to indulge in vintage and elegant glamor.
1. DR FOREVER Pear-cut Halo Pavé Promise Ring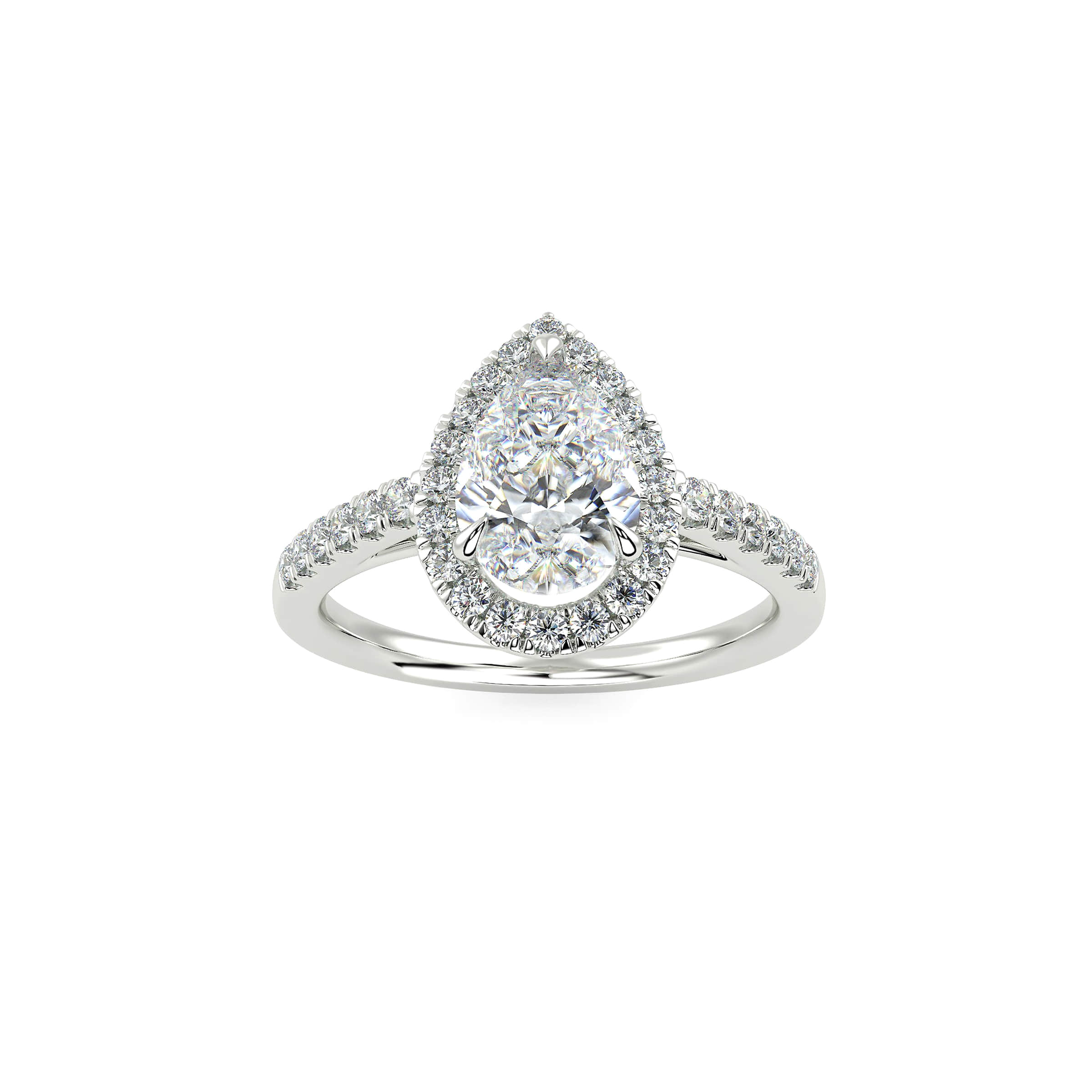 This exquisite pear-cut diamond halo Promise Ring is a stunning piece of jewelry that exudes elegance and sophistication. The center stone is a beautifully cut pear-shaped diamond, which is surrounded by a halo of smaller diamonds that add extra sparkle and radiance to the ring. The band of the ring is set with pave diamonds that run down the arm, creating a truly dazzling effect. The delicate design of the ring makes it a perfect choice for those who appreciate understated beauty, making it an excellent option to gift to your loved one as a sign of your commitment and love.
2. DR FOREVER Pear-cut Halo Pavé Luxury Promise Ring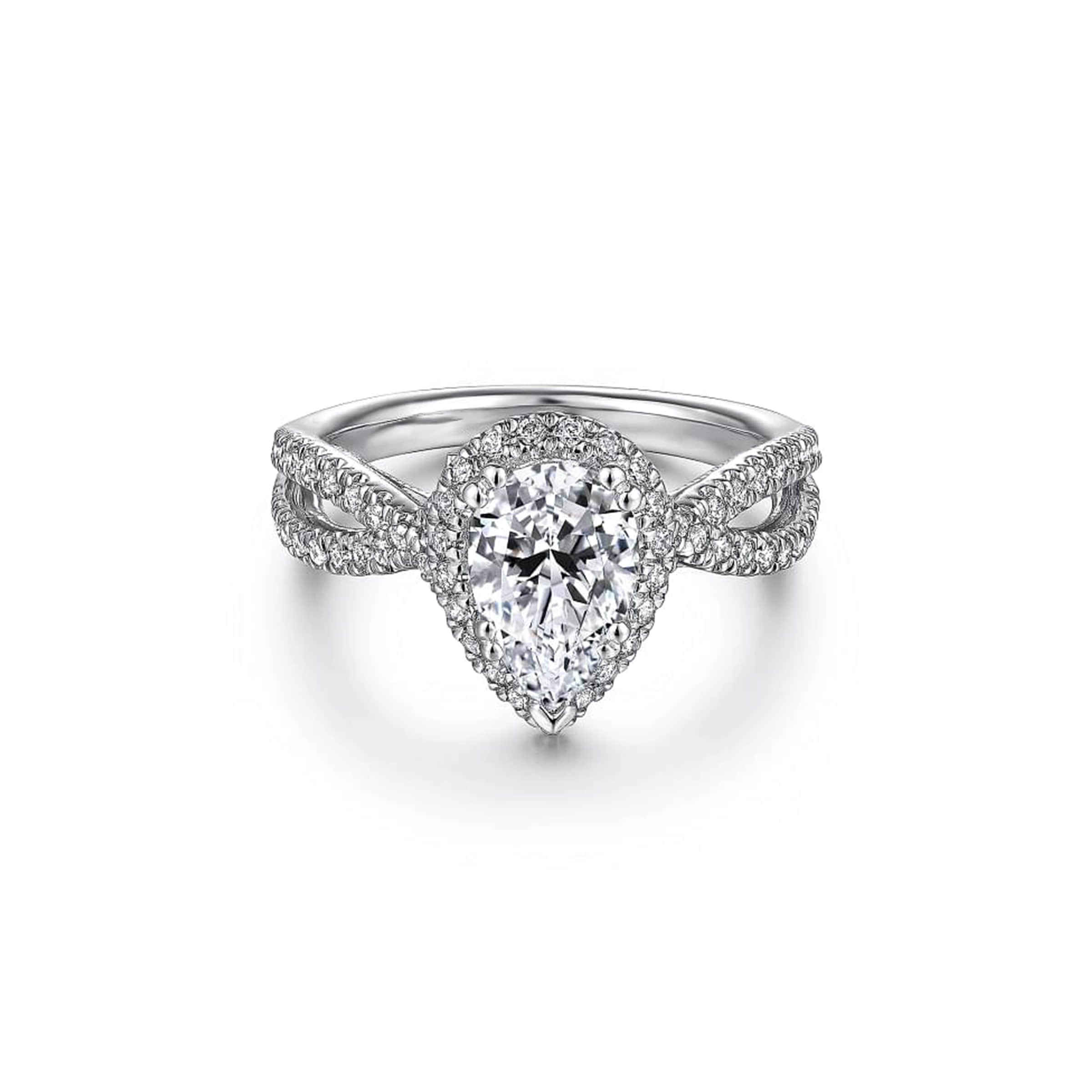 This stunning pear-cut halo diamond promise ring features a brilliant diamond centerpiece in a contemporary pear-cut shape, encircled by a halo of smaller diamonds that add a sparkling touch of elegance. The double row ring arm adds a unique dimension to this classic design, making it a chic and sophisticated statement piece. Crafted with precision and attention to detail, this promise ring is a symbol of the love and commitment that will last a lifetime.
3. DR FOREVER Pear-cut Solitaire Pavé Promise Ring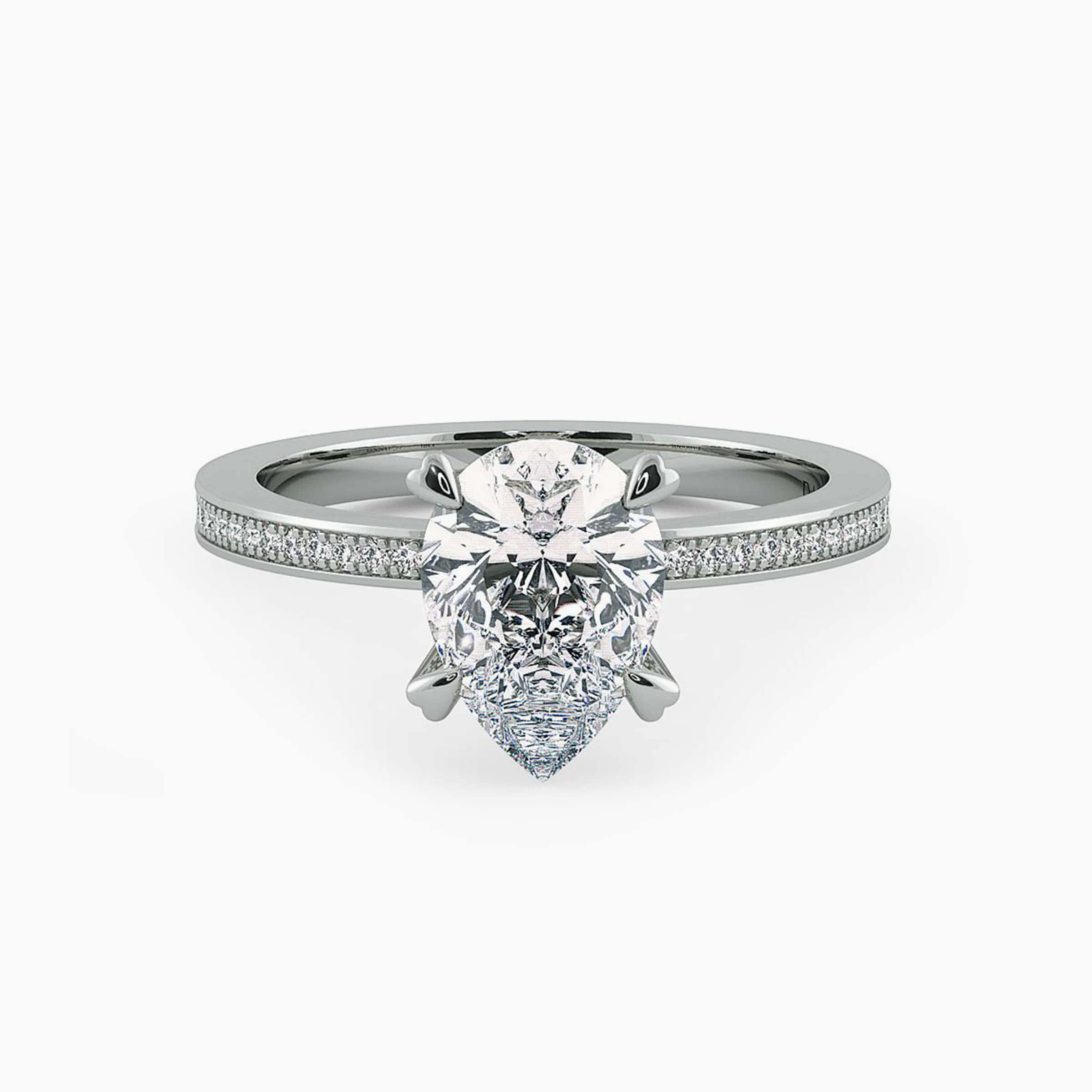 This stunning pear-cut diamond promise ring is designed to capture the essence of eternal commitment. With its sleek band and four heart-shaped prongs that securely hold the diamond in place, this ring is both elegant and romantic. The pear-cut diamond sparkles with brilliance and is framed perfectly by the prongs, adding a touch of sophistication and beauty to your loved one's finger.