The Super Bowl is the annual final playoff game in the National Football League (NFL) where the league champion is decided. It is one of the most-watched single sporting events in the world, drawing the largest audience of any broadcast in the U.S. As a bash for American viewers, Super Bowl is not just about football but comes with the tradition of parties, proposals, and epic commercials.
There will always be football fans who are nervous to follow the score of their favorite team in the Super Bowl, but there is also a part of people who are keen to the Super Bowl proposal, which has basically become a tradition for all Super Bowl fans.
The Super Bowl proposal may sound a bit cheesy when taken literally, but in actuality, it is a truly wonderful event because you are surrounded by friends, family, or supporters who are applauding and giving you best wishes. Even the moment of your proposal will be captured on video and turned into a touching love story that is shared on social media to get congratulations from all over the world. So, is there a better moment to pop the question than during the Super Bowl?
Creative Super Bowl Proposals in 2023
💞 Super Bowl Star Isaac Rochell Proposed to His Wife with Darry Ring
Isaac Rochell, an NFL player, is the football defensive end for the Las Vegas Raiders currently. Although Isaac Rochell and his wife Allison Kuch are already married in 2022, he wanted to express his endless love and gratitude to her continuous support on this special day through Darry Ring.
Darry Ring, each person can buy only one with the ID card in a lifetime and can only be given to the one true love. After learning about the unique and romantic meaning of Darry Ring, Isaac Rochell proposed to his wife with Darry Ring on the eve of Valentine's Day at the Super Bowl and recorded his Super Bowl proposal.
💍 Super Bowl Proposal Ring
The proposal ring used by Isaac Rochell in the video is a luxury princess cut diamond engagement ring from DR Paris Collection. The DR Paris engagement ring is designed by renowned designers at DR Paris design center, based on the inverted pyramid of the Louvre in Paris. Our designers incorporated the Parisian-inspired inverted pyramid and diamond lattice into both the diamond holder and ring band. The openwork inverted pyramid shape allows the maximum amount of light to enter the interior of the princess cut diamond, reflecting a sparkling light. Moreover, the openwork ring band with two rows of fine diamonds makes the DR Paris engagement ring modern and elegant, full of Parisian romance.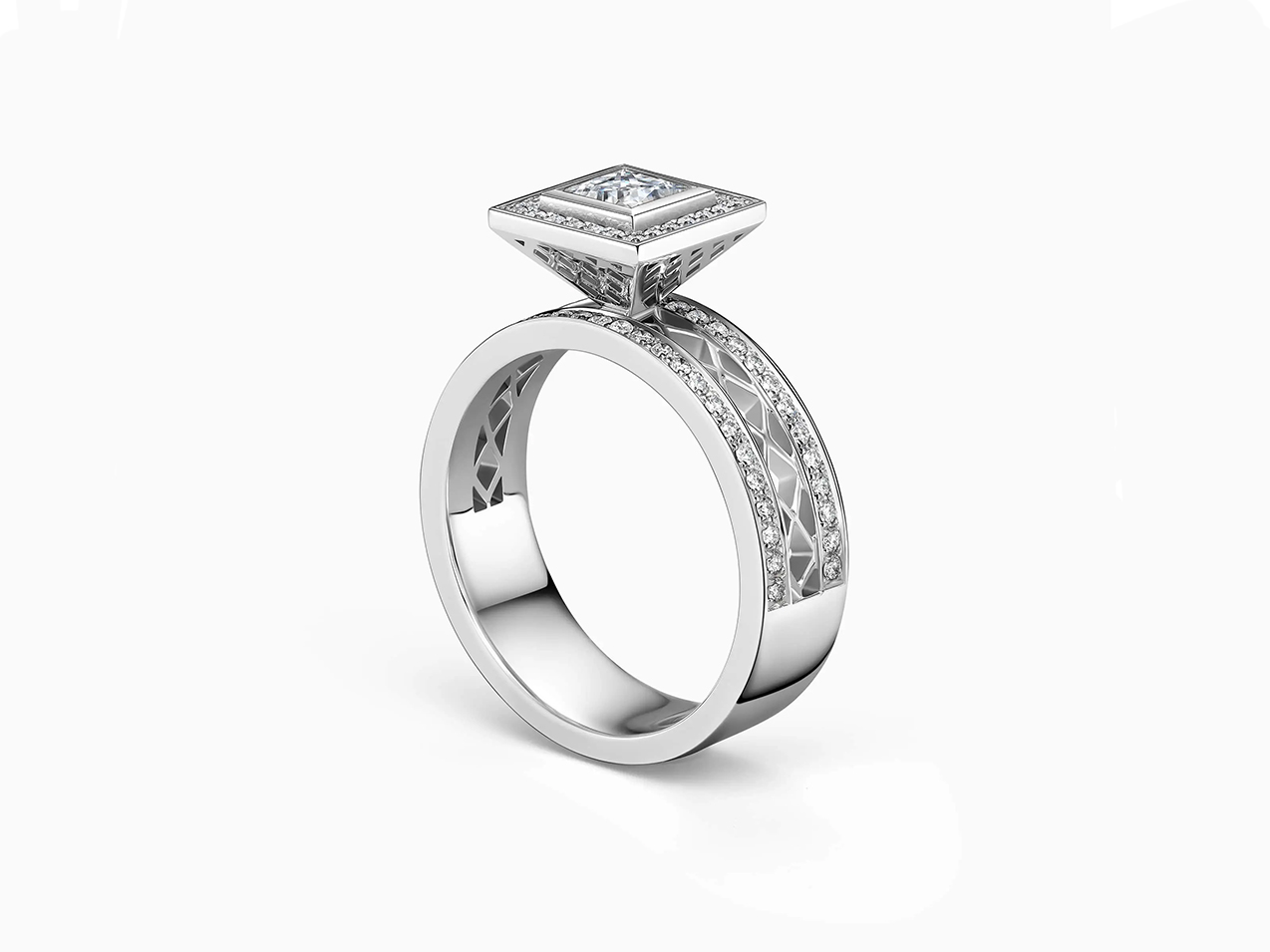 💞 Asian Model Cedric Pham Proposed to His Girlfriend with Darry Ring
Asian model Cedric Pham, who attracts 200,000 followers on TikTok, and her girlfriend Tara went to the Super Bowl site to support their favorite team, Kansas City Chiefs. Cedric Pham immediately got down on one knee and proposed to Tara using Darry Ring when the Chiefs won. Tara was so surprised and she said "Yes" with a Darry Ring wearing on her ring finger!
💍 Super Bowl Proposal Ring
The proposal ring used by Cedric Pham in the video is a round halo engagement ring from DR True Love Collection. The DR true love ring has a halo of small diamonds surrounding the main round diamond, symbolizing the harmonious realm of mutual tolerance between lovers. The ring arm are paved with tiny fine diamonds, resembling the steps the lovers have walked together. This DR true love ring is simple yet bright, symbolizing that there is only one you in my heart, but it makes my life complete.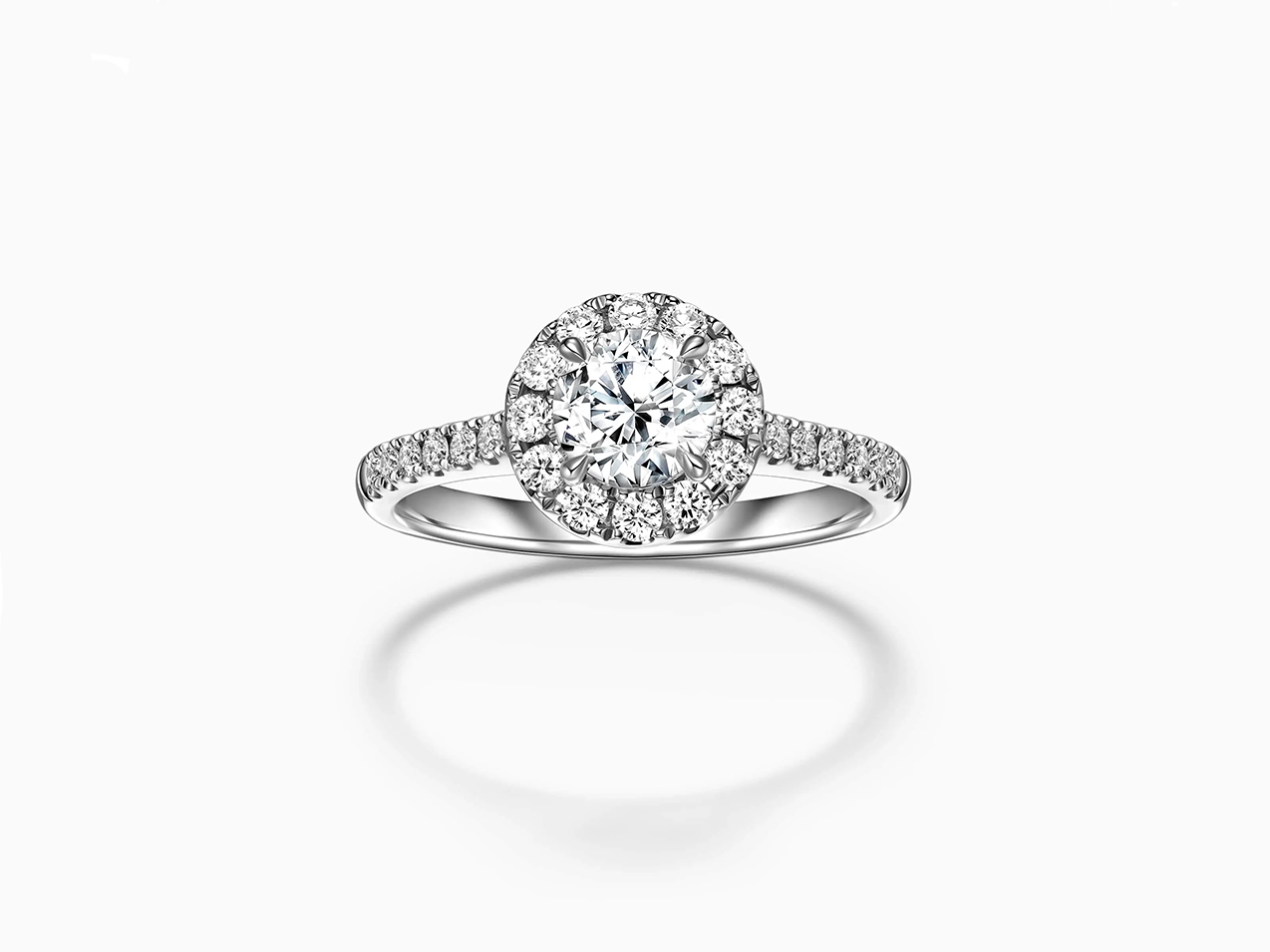 💞 Surprise Super Bowl Proposal During Live News Broadcast
An AZ Family TV reporter interviewed a couple of loyal Eagles fans who traveled from Philadelphia to Arizona to watch the big game in Glendale during a live broadcast of the Super Bowl. Thomas, when confronted by the reporter, said he had a special question for his girlfriend Sheryl. Immediately afterwards, he suddenly got down on one knee during the news broadcast and proposed to Sheryl with a proposal ring in his hand. Sheryl was surprised and excited, said "Yes" to Thomas. They reaped the best wishes from the TV reporters and other viewers around.
(Source from AZFamily | Arizona News)
💞 Super Bowl Proposal Commercials
A Super Bowl proposal commercial means that your pre-shot proposal video will be broadcast worldwide as a commercial during the Super Bowl halftime show. Each year, a team of creative journalists selects the lucky winner to have their proposal recorded and edited into a commercial that will air during the Super Bowl. Not only that, but your proposal video will also be seen by a global audience watching the game at the same time as you.
Clay Cunningham was the lucky winner of the 2023 Super Bowl proposal commercial. The commercial where he proposed to his wife Dakota aired during Super Bowl halftime show. When Dakota saw the proposal on TV, she was shocked, but she was excited to say, "Yes!"
(Source from Siouxland News)
After watching these creative Super Bowl proposals, do you want a Super Bowl proposal too?
Maybe the Super Bowl proposal is not the best part of the Super Bowl game, but it must be the most unforgettable memory of the couple's life. I believe that only those who are so determined to choose each other as the one true love of their lives would dare to propose at the Super Bowl, which is broadcasted live worldwide. This coincides with the brand concept of Darry Ring.
Darry Ring stipulates that one can purchase only one DR diamond ring in a lifetime and can only give it to the one true love of their life. To purchase a DR diamond ring, you are required to provide your ID card and a positive face photo for identity verification to determine your only valid purchase from Darry Ring. More than that, you will be asked to sign a True Love Agreement with your loved one to be considered as the end of the Darry Ring purchase process. With the addition of identity verification and True Love Agreement, Darry Ring is an ID verification ring symbolizing that you are my one true love in a lifetime. Also, it expresses a guy's strong determination when deciding to buy a DR diamond ring and propose.
If you missed the good time to propose at the Super Bowl, don't worry. You still have the chance to propose to your one true love with a unique DR diamond ring on a day that is still memorable and meaningful to both of you.